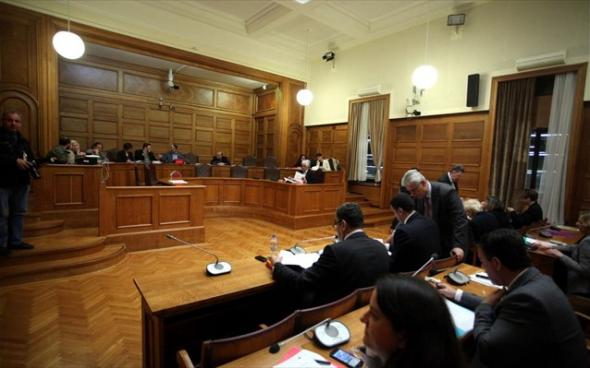 Athens, December 18, 2015/Independent Balkan News Agency
By Spiros Sideris
The House Committee on Foreign and National Defence unanimously approved the specific decision text, which calls on the Government to recognize Palestinian state, thus helping to create a constructive climate for the resumption of the peace process and discussions.
The text of the special resolution will be read by the House Speaker, Nikos Voutsis, in Special Plenary Session  to be held Tuesday, December 22, at 10:30 am, in the presence of the president of the Palestinian Authority, Mahmoud Abbas, to whom the text will be given.
Abbas, then speech will address the plenary from the Senate Hall in Parliament.
The decision of the Greek Parliament has annoyed the Israeli government and is expected to react once the text request of the Foreign and Defence Committee that calls on the government to recognize the Palestinian state is officially accepted. The government on its part would not want to disturb the good relations developed with Israel.
The decision of the House does not bind the government for a direct recognition of the Palestinian state and follows the process other European states, which with similar decisions of their Parliaments seek the recognition from their governments.
Government circles reported that there are no discrepancies regarding the visit of Alexis Tsipras at the end of January in Israel and the first trilateral summit between Greece, Cyprus and Israel to be held, according to information, in Nicosia.