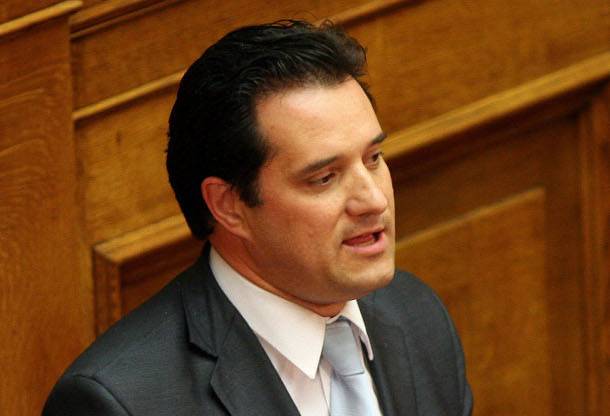 Review Hari Stefanatos
"The vote is a historic moment. The question is who wants the country to go forward, or who wants the country to turn to the nightmare", said the Greek Health minister, Adonis Georgiades, on "MEGA" television this morning, to add that "anyone who doesn't vote to Parliament takes the responsibility of the country's from the Eurozone. We are not little children, we are MPs… Samaras managed to bring us back to the markets in one month. We are coming out of the memorandum; let everyone assume their responsibilities".
The minister's warning was meant for those MPs of the ruling Coalition, who have expresses their disagreement with some of the changes the new all-in-one bill (milk and drugs policies) will bring, and how these will benefit the greek society and economy.
Georgiades increased the tension between the government and the pharmacists, who are on a strike since Wednesday and at least until Sunday opposing the new bill, by calling them spoiled and pointing out that his personal intervention resulted in the withdrawal of some of the measures the Troika had asked for the structural reforms in the way pharmacies operate.
"Some of my colleagues in the government suggested I accept all demands made by the troika, because Greek pharmacists are so spoiled they will go on strike whatever we vote for", he said characteristically.
(Source Protothema)