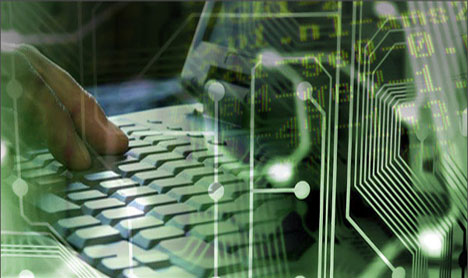 By Spiros Sideris – Athens
In the hands of the police are two Greeks hackers, aged 27 and 31 years, who had terrorized the globe via the Internet. Specifically, the two hackers mainly through Facebook, had infected 200,000, probably 250,000 computers around the world via the virus Lecpetex, which they had written themselves.
As a result of the ongoing investigation, the perpetrators used the virus-specific for their personal selfish purposes, which include:
– the use of computational power of the infected machines (hundreds of thousands) for the production of online virtual money (bitcoin mining).
– the interception of electronic wallets.
– the stealing of passwords of any kind.
The Head of Cyber ​​Crime Manolis Sfakianakis said that this is the most important case that the Computer Crime Unit has handled to this day, with severe impacts on the global Internet computer system. "We managed to avert a significant threat to the safety of PC's, which caused big problems to millions of internet users around the world".
The two hackers, with the indictment that was formed against them were led to the Athens Prosecution Office.
The indictment against them refers to the establishment and participation in a criminal organization-gang, computer fraud, computer privacy violation and infringement of the legislation on the protection of personal data.