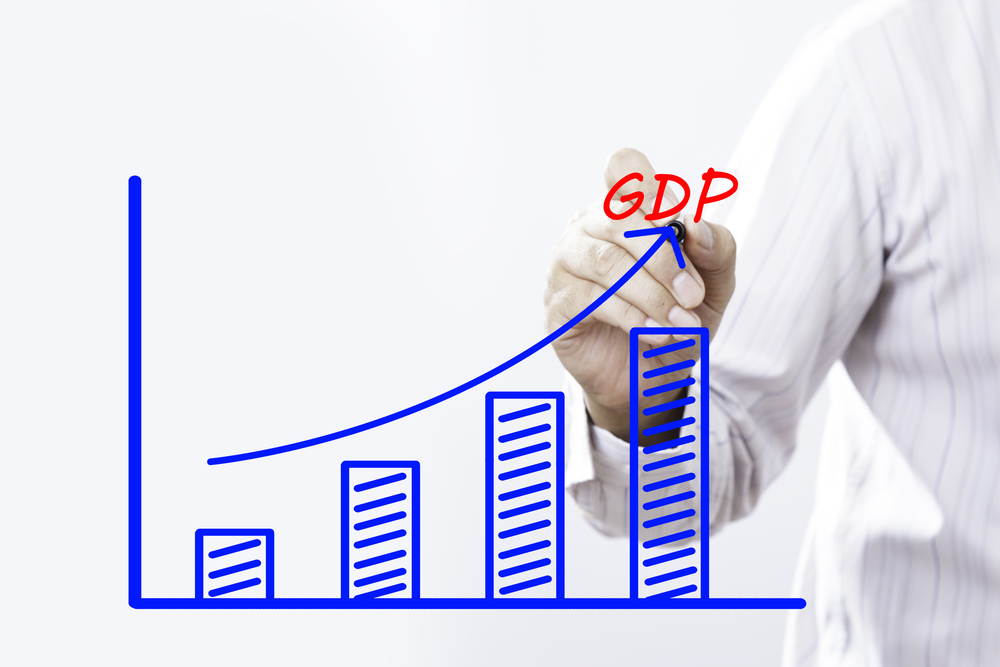 The SYRIZA government bequeathed to New Democracy growth rates significantly higher than those initially announced in July, resulting in a 2.3%-economic growth-rate at the end of the third quarter, higher than the 2.0% projected by the new budget.
According to ELSTAT data, growth ran at a 0.6% rate in the third quarter in comparison to the second quarter of 2019, yet the most impressive news comes from the revision of data for the first two quarters, when the economy grew much faster than what was announced; more specifically:
* While a 0.2% growth-rate was initially announced in the first quarter on a quarterly basis and 1.1% on a yearly basis, those figures are now being revised to 0.4% and 1.4% respectively.
* In the second quarter, the initial forecast was for a 0.8% GDP-growth on a quarterly basis and 1.9% on a yearly basis; growth rates were revised to 1.8% and 2.8% respectively.
This development indicates that the peak of the upward trend was observed in the second quarter at an annual rate of 2.8%, while in the third quarter a slight 2.3%-slowdown was recorded.
According to the latest data, the annual growth rate on September 30 stood at 2.1%, moving higher than the budget forecast of 2.0%.
In the third quarter, total final consumer expenditure decreased by 0.4% compared to the second quarter; gross fixed capital formation fell by 5%, while exports surged by 4.5% (goods by 2.4% and services by 6.7%). Imports went up by 0.6% (goods decreased by 1.0% while services increased by 8.1%).
On a yearly basis, total final consumption expenditure increased by 0.5% and gross fixed capital formation by 2%, as:
* Exports of goods increased by 9.5% (exports of goods increased by 6.2% while services by 14.5%.
* Imports decreased by 2.9% (goods decreased by 4.9% and services increased by 8.6%).
Tsakalotos vs. Staikouras
Taking on Facebook, former Finance Minister Euclid Tsakalotos referred to the improved revision of the ELSTAT data for the first and second quarter of this year. In his post, E. Tsakalotos stated:
"ELSTAT today revised its growth-rate in the year's first quarter from 1.1% to 1.4% and from 2.9% in the second quarter to 2.8%. Our thoughts are with Mr. Staikouras, who now has to rewrite his speech and erase everything he was going to say about the anemic development that SYRIZA left him with.
So far, New Democracy has claimed that since Mr. Mitsotakis became Prime Minister everything has magically become better; even the alleged fiscal gap they had found has now disappeared, without them imposing any measures.
Of course, no one doubts Mr. Mitsotakis' abilities. Besides, we all watched the yesterday's amazing late-night news report that unfolded all of them based on his appearance.
This time I imagine they will claim that citizens have rational expectations for the Mitsotakis government and this explains the shifts in the first two quarters"./ibna