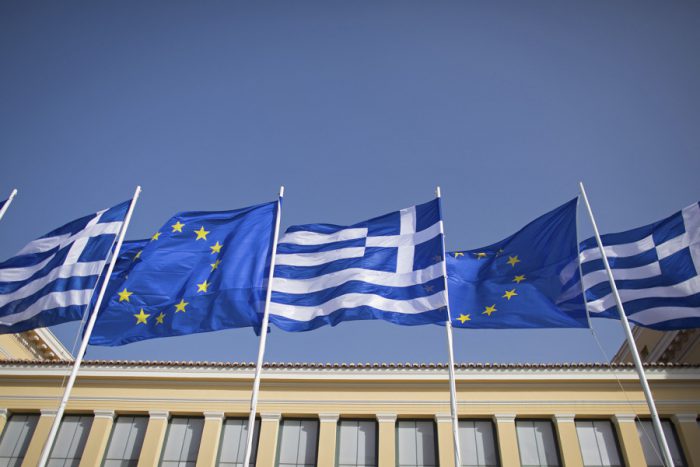 The European Commission revised the growth outlook for Greece to 1.6 percent from 2.1 percent previously.
The Commission expects the economy to grow 2.5 percent in 2018, should the third review of the Greek bailout program be completed swiftly.
In a regular forecast for EU economies, the Commission said that Greece would have a primary surplus of 2 percent this year. The surplus is projected to be 3.9 percent of GDP in 2018 – beating a target of 3.5 percent – and 3.7 percent in 2019.
According to analysts, the Greek government is in a race against time to wrap up the third review of the bailout program before the end of the year. This will aid the effort to achieve growth targets this year and avoid complexing talks with international creditors over the possibility of fresh measures being necessary.
In any case, Greek government sources are optimistic that the review will be concluded on time as all sides involved are committed to avoid time-wasting and raising unnecessary issues.
Meanwhile, Eurogroup president Jeroen Dijsselbloem warned

on Thursday

that more needs to be done to wrap up the third bailout review by the end of the year.
Addressing the European Parliament's Committee on Employment and Social Affairs, Djisselbloem said "we should not let the time lapse again", adding that "the third review is going well, but certainly more has to be done".
Meanwhile, an IMF spokesman

on Thursday

expressed confidence that no further austerity measures will be required.
Deputy spokesman William Murray, who spoke during a regular press briefing in Washington D.C., said the IMF does not see a danger of any divergence from the set fiscal goals entailed in the current Greek bailout program.
Murray went on to urge the Tsipras administration to deal with non-performing loans (NPLs) in Greece, so as to allow a normal flow of credit to be restored. He reiterated that electronic auctions comprise a significant structural reform.

The issue was also raised during the last Eurogroup meeting, with Greek Finance Minister, Euclid Tsakalotos, promising to address problems…/
IBNA