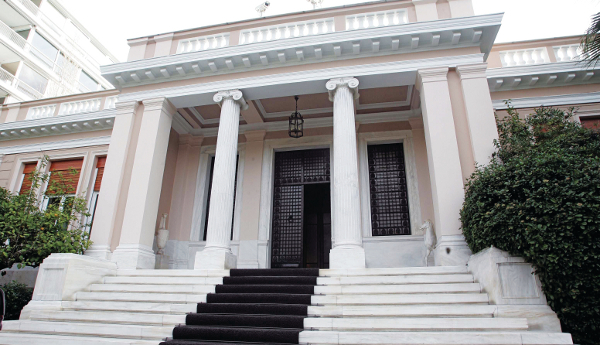 Athens, April 16, 2015/ Independent Balkan News Agency
By Spiros Sideris
"Lately intensifies the communication pressure to the government to accept recessionary measures such as the reduction of salaries and pensions, redundancies, etc.", government sources report.
According to the same sources, "the government will not exceed the 'red lines', which have also been set by the electorate on January 25. The problem in the negotiation is not that Greece has not provided detailed lists, processed proposals, schedules etc. There are suggestions, they know them very well and, indeed, they themselves leak them".
As the government sources note, "some, however, ultra-conservative circles in Greece and abroad refuse to accept reality. The Memorandum died and austerity policies will not return to Greece. These policies have failed and led the country to the tragic situation experienced by the majority of the Greek people".
"So, instead of leaking, rejoicing, bankruptcy scenarios, let them realise, finally, the impasse to which their policy leads, let alone that Greece normally pays its obligations, without having received one penny since August 2014", government sources conclude.
Koronakis: The partners to fulfill their commitments
The partners must also meet their commitments towards Greece, said the secretary of the Parliamentary Group of SYRIZA, Tasos Koronakis, who called "a game of impressions in a tough negotiation", the continued reports of a Grexit from foreign media.
"We hope to soon end the negotiations. The government respects the agreement of February 20 and also takes care to abide by the mandate of the Greek people, so partners must honour their commitments and resolve the deadlock so that the country might move forward, respecting both the EU rules, and, in particular, the mandate of the Greek people",  Koronakis said and added:
"The mandate of the Greek people is our guide, our policy statements are in force and we will move according to them in the next period".