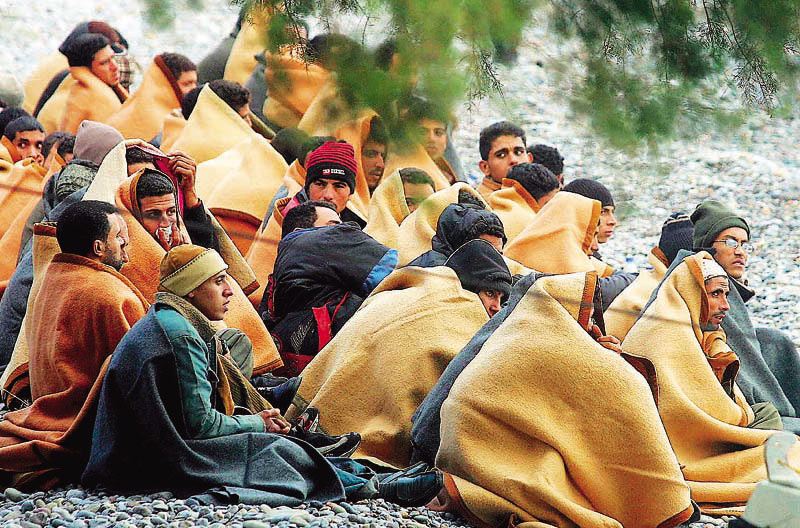 Athens, April 15, 2015/ Independent Balkan News Agency
By Spiros Sideris
Travel documents for Syrian refugees – Immigrants placed on special centers
The transfer of newcomers irregular immigrants from the islands in accommodation centers on the mainland, where a separation between immigrants and refugees will take place, decided the government on a large scale meeting held under Prime Minister at the Maximos Mansion. Refugees from Syria will be provided with travel documents to go to the countries they wish.
"Recently there has been an increased refugee flow for reasons having to do with the ever-worsening situation in Syria and elsewhere. This is confirmed by the fact that during the very same period there is a strongly increasing influx trend to Italy as well", said government spokesman, Gabriel Sakellaridis, adding that "a first analysis has shown that the motivation of the vast majority of these people is not so much economic poverty, but an imminent threat for their lives".
Sakellaridis announced four measures decided by the government after a meeting under Prime Minister Alexis Tsipras at Maximos Mansion, namely:
The transfer of newcomers from the islands in reception centers to the Greek mainland and separation there between refugees and immigrants.
To the Syrian refugees who are entitled to be granted asylum will be directly given legal travel documents with which they can travel to their country of choice.
There was approval of the plan for developing specific residential areas indoors, in camps, and existing infrastructure, where all necessary medical examinations will take place and compliance with all health and safety rules.
In view of the EU summit and the meeting of ministers, the government will take all necessary steps to address, in the context of European solidarity, immigration and refugee flows to Europe and to have a proportional allocation of refugees to all European Union countries.
"The refugee problem is international and not Greek. It requires seriousness, composure and above all humanity. This is not the time for political games and inexpensive Populisms with human lives", Sakellaridis stressed.
In the ministerial meeting, held under the Prime Minister, participated Nikos Voutsis Minister of Interior and Administrative Reconstruction, Giannis Panousis Deputy Minister of Citizen Protection, Theodoris Dritsas Deputy Minister of Marine and Tasia Christodoulopoulou, Deputy Minister for Immigration Policy.
Also in attendance were Athanasios Athanasopoulos Admiral of the Coast Guard, Nicholas Patrinos lieutenant II of the Coast Guard, and Aristides Kalogeropoulos special advisor to the Commissioner of Immigration, Home Affairs and Citizenship Dimitris Avramopoulos.