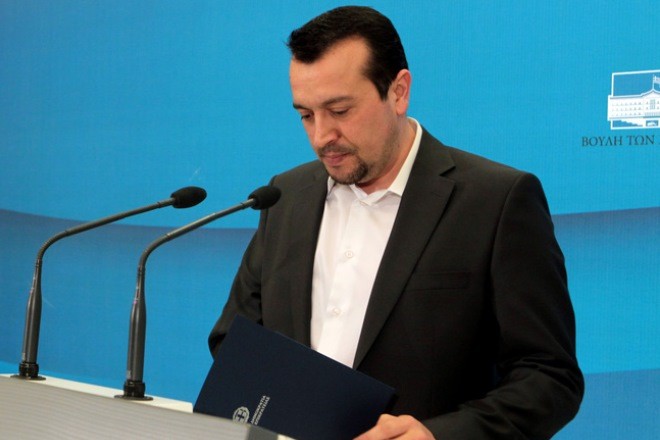 Athens, March 11, 2015/ Independent Balkan News Agency
By Spiros Sideris
Strong response to German Finance Minister Wolfgang Schaeuble, issued Greek government spokesperson, Nikos Pappas.
"It is clear that the failure of the plan to suffocate Greece has brought some to a tough spot", says Mr. Pappas, who stresses that "Mr. Schaeuble is the main supporter of failed policies in Greece and in Europe."
Pappas also stresses that it is clear that Schaeuble's statements are directed to his intraparty matters and the audience.
"These statements are incompatible both with his institutional position, and with the expectation that has developed in Europe to find a new solution, says the minister, adding that:" his persistence and perseverance to this policy and this style are incompatible with the path towards a united and democratic Europe".
German Finance Minister Wolfgang Schaeuble made it clear that no more assistance will be given to Greece until the country's international creditors agree that it has implemented its commitments to promote reforms.
"Nothing will happen before that", he said.
"Greece has to talk with the institutions to ensure that the MoU is fulfilled" he said, after the Council of EU Finance Ministers.
"Only when this requirement is fulfilled there is a chance to have a disbursement from the programme", he continued, adding that his Greek counterpart Yanis Varoufakis is alone in the Eurogroup, which considers that there is no time to lose.
Schaeuble accused the Greek Finance Minister that he handles the media with the worst possible way and that he seeks enemies.
"Greece has already agreed on February 20 that it will fulfill all its obligations to creditors", he stressed and added that he has no additional information on the economic situation in Greece.