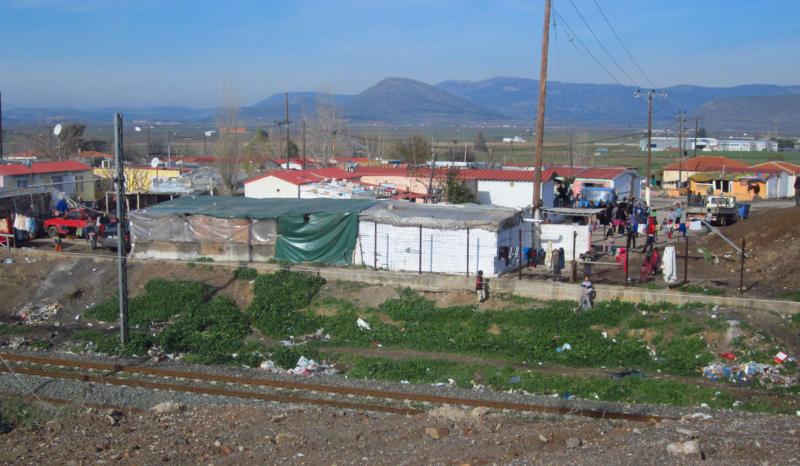 Athens, May 06, 2015/ Independent Balkan News Agency
By Spiros Sideris
Solution to the housing problem of Greek Gypsies seeks the government.
According to Interior Minister Nikos Voutsis, the government, in cooperation with local authorities and stakeholders, plans to relocate put in motion a plan for the relocation of Roma in areas with better living conditions.
Nikos Voutsis stressed that "this project attempts to seek a mutually acceptable solution and consensus by all parties involved to ensure a decent livelihood for Roma in the limits of the urban fabric, access to goods and services and their smooth integration into society".
The priorities of the government, the minister said, is to draft a strategic plan for addressing the problems faced by Roma in Greece, in which are included, apart from housing, education, public health and their municipal roll situation.
Voutsis made these statements on the occasion of the visit of the Special Rapporteur of the Human Rights Council of the UN Mutuma Ruteere, who has been in Greece since Monday, to assess the situation with regard to racism and discrimination.
Besides, the continuation of the operation of social structures for elderly, Roma and vulnerable groups until December 31, 2015 is ensured with financing from the state budget, until they are included in the new programming period 2014-2020. This is also provided for in the amendment which was included in Katrougalos bill  for reuptakes, which was brought Tuesday for vote in Parliament.
"If funding stops for the operation of these structures and given the inability declared by these institutions to self-finance themselves, it will actually lead to suspension of the operation these services provide", is mentioned in the explanatory memorandum of the amendment signed by Finance minister Y. Varoufakis, Interior minister N. Voutsis and Work minister P. Skourletis.