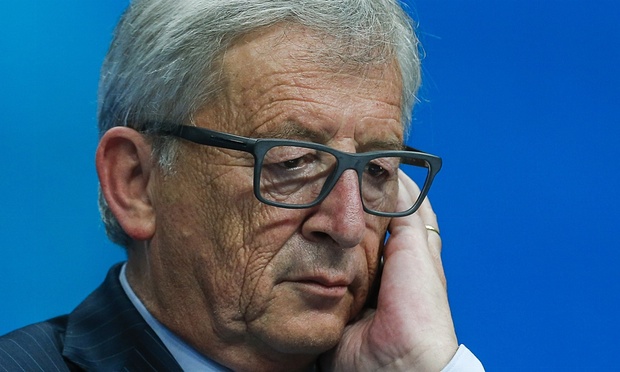 Athens, June 30, 2015/ Independent Balkan News Agency
By Spiros Sideris
Point by point the Maximos Mansion, attempts to deconstruct what Jean Claude Juncker said before noon, escalating confrontation with the institutions.
In reply to the representatives of creditors who "through J.C. Juncker, argued that for a number of issues the government does not properly inform citizens", Alexis Tsipras' partners cite one by one the points which, as argued by Juncker the Greek government provides false information.
"No pension cuts" in the proposal of institutions, says Mr. Juncker. Statement that even caused the reaction of – the famous for his views – Peter Spiegel: "Sorry, this is not true", he wrote, while another tweet said that "the proposal of the creditors provides cutting EKAS by December 2019: This is a pension cut regardless of what Juncker says".
The proposal of the European Commission of course provides for pensions cuts. Where else do their proposed measures lead? These are:
"Gradual reduction of EKAS for all pensioners by end of December 2019".
Increase of health contributions "paid by pensioners at 6% on average, which will extend to supplementary pensions".
"All supplementary funds would be financed only from own resources", ie. application of zero deficit clause, which would essentially eliminate supplementary pensions.
"A first package of measures will be adopted immediately, aiming at 1% of the GDP of additional annual savings by 2016". What does 1% of the GDP? More than EUR 1.8 billion in 2016 will be cut from pensions and the insurance system, in order to go to debt service.
The proposal of the institutions also provides for "a more close link between contributions and benefits", ie. more deductions in pensions.
Finally, institutions seek to "eliminate all contributions to third parties financed by pension funds", which implies a reduction in revenue funds over EUR 7oo million per year.
The institutions, Juncker said", insist on socially equitable measures". What are these… social measures:
– The abolition of subsidies for heating oil.
– The abolition of the Special Consumption Tax on diesel fuel for farmers.
– The reduction of the amount of 1,500 euros and the repeal of the 25% limit on bank accounts seized for debts to the tax office.
– The increase in the interest rate applicable to the debt restructuring program.
Regarding VAT, institutions to insist on:
23% in catering and hotels (fell to 13% in hotels after continuous pressures)
13% only for very basic food, energy and water
Abolition of the reduced VAT on all islands
Never was an ultimatum given.
And yet, the president of the Eurogroup, Mr. Jeroen Dijsselbloem, in his statements clearly said that the deadline expires for Athens.
It should be noted finally that in itself, this agreement does not solve any problems. Each month there will be evaluation, while in five months everything will resume from the beginning! As such there is no prospect in this agreement, which "forgets" that there is a huge debt to settle. It will be a permanent contract of "legal" hostage situation for the country.