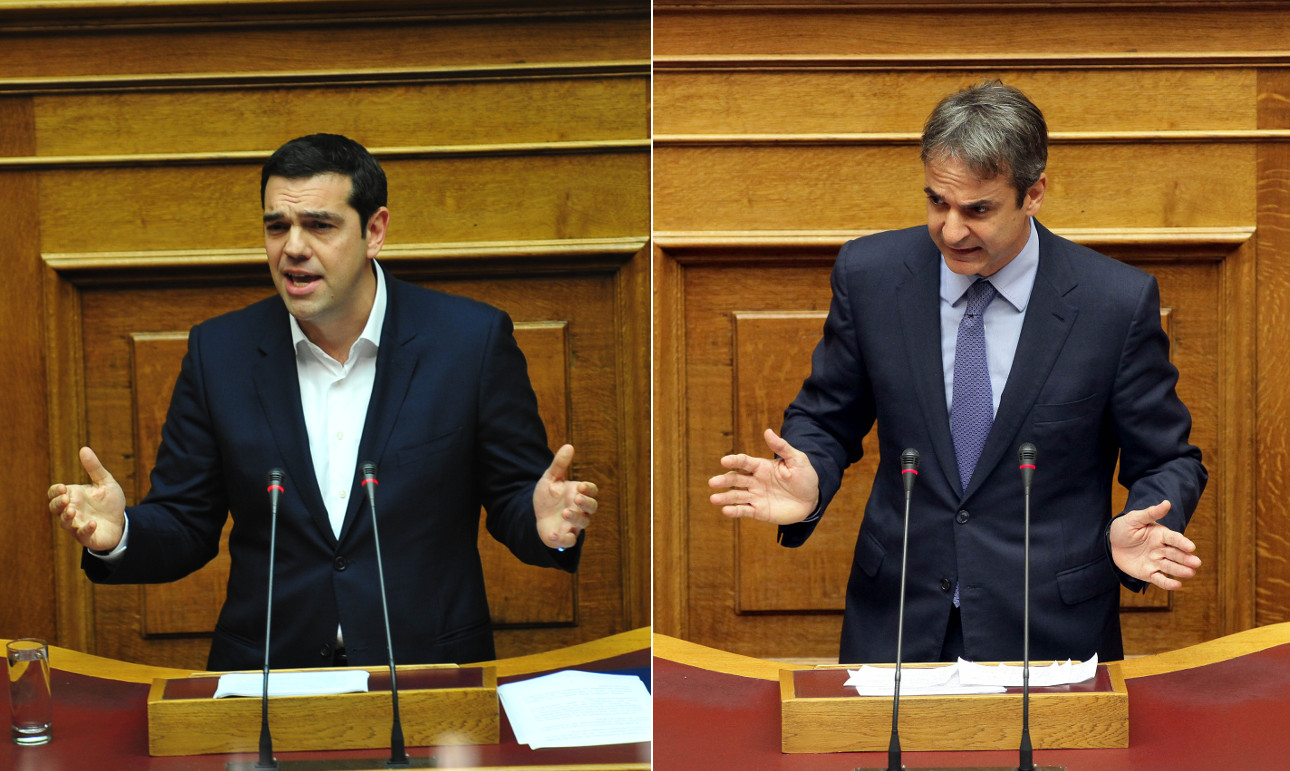 In a vote of confidence in Greece's parliament on Wednesday, Prime Minister Alexis Tsipras' government secured a majority of 151 MPs of the 299 lawmakers who voted. A total of 148 MPs voted against the government. New Democracy deputy Giorgos Kasapidis did not attend the debate.
Independent MPs Katerina Papacosta and Spyros Danellis, ANEL MPs Thanassis Papachristopoulos and Costas Zouraris and former ANEL MPs Elena Kountoura and Vasilis Kokkalis were added to the 145 SYRIZA MPs who voted in favor of the government.
Prime Minister Tsipras told reporters at the end of the vote: "Today parliament gave a vote of confidence to stability, the effort to win back the country's integrity and to a government that has already transformed Greece and that will continue to the end of its constitutional term, with the interests of the Greek people in mind".
According to sources, shortly before the conclusion of the confidence vote, the Former Yugoslav Republic Of Macedonia (FYROM) forwarded the Prespes Agreement – which was ratified by the neighboring country's parliament – to the Greek Foreign Ministry.
The same sources suggest the Prespes Agreement may be brought to Greek parliament for ratification immediately, even before the end of the week. Alexis Tsipras is thought to have already began making plans for his government's next steps and legislative actions.
Analysts point out that the PM will seek to see out the entire four-year term, starting by a quick change of the agenda as soon as the Prespes Agreement is ratified. Tapping debt markets and promoting initiatives such as the increase of the minimum wage, adopting a series of social policies and launching a process to review the constitution will become top government priorities in coming months./IBNA