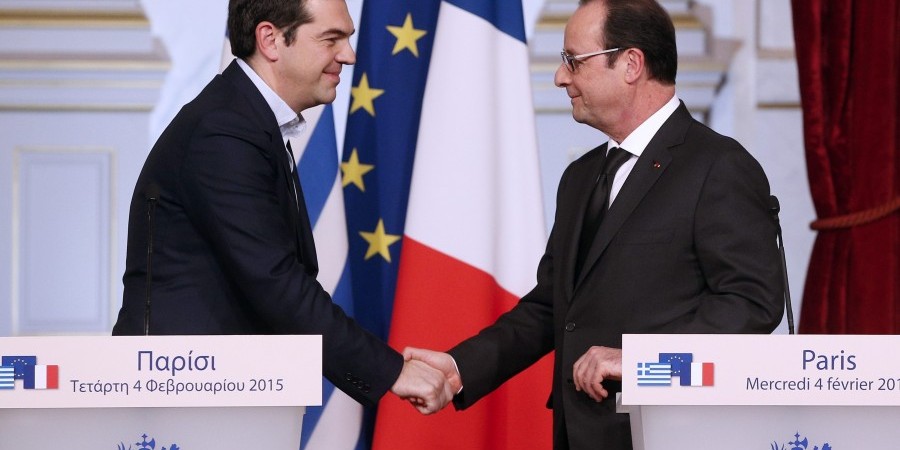 Athens, February 11, 2015/ Independent Balkan News Agency
By Lefteris Yallouros
Greek Prime Minister Alexis Tsipras won a vote of confidence in parliament late Tuesday night with the backing of 162 lawmakers (from a total of 300).
"We are not negotiating the bailout; it was canceled by its own failure (…) there is no return" he told MPs just hours before a crucial Eurogroup meeting in Brussels discusses the future of Greece's relations with its creditors. That meeting will be followed by an EU leaders' summit on Thursday.
The PM stressed his country would not request a bailout extension despite pressure from German Finance Minister Wolfgang Schaeuble who, according to Tsipras, is proposing irrational things, asking for a perpetuation of the mistake.
Tsipras said he was confident the two sides would reach an agreement. Earlier on Tuesday, the European Commission said President Jean-Claude Juncker and Alexis Tsipras spoke on the phone in a "positive spirit of cooperation."
Greek Finance Minister Yanis Varoufakis, however, refused to rule out a standoff. "If you're not willing to even consider a clash, you're not negotiating" he said, adding however that the Greek side will do everything it can to avoid clashing with EU partners.
Varoufakis has proposed a six-month transition during which Greece wants to be allowed to issue more short-term treasury bills, run a smaller budget surplus and receive European Central Bank profits on Greek bond holdings.
He said on Monday Athens wants to scrap almost 30 percent of the current memorandum, to be replaced by measures approved by the Organisation for Economic Cooperation and Development, and implement 70 percent of the conditions.
An opinion poll showed the new Greek government is backed by 75 percent of Greeks in its bid to cancel the current bailout program and negotiate a new deal with EU partners. The majority also wants to remain in the euro.
Main opposition leader Antonis Samaras warned during Tuesday's debate in parliament that the government will be negotiating "from a position of absolute weakness."
"Do you think it's impossible to leave the eurozone?" the former prime minister said. "That's a mistake. There may be no legal provision … but you can be forced out" Samaras stressed.