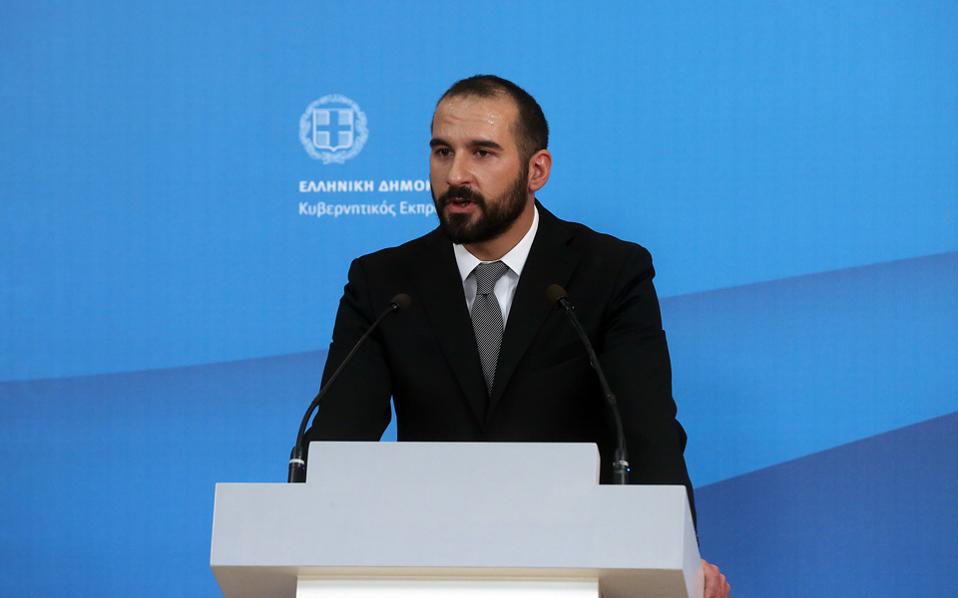 Following Monday's Eurogroup decision to grant Greece short term debt relief, the country's government expressed its determination to fend off demands for additional austerity measures in order to conclude the ongoing bailout program review.
Athens sees the Eurogroup decision as an "important success" that will restore faith and stability in the economy, allowing it to recover. However, attention now turns to efforts to achieve an overall agreement before the end of the year – if possible – to conclude the review of the bailout program without having to implement additional austerity measures.
Government spokesman, Dimitris Tzanakopoulos, told reporters on Tuesday that the government won't accept any new measures the concern the period after the end of the program, adding that Athens also rejects sweeping labor reforms put forth by the International Fund as one of many conditions for it to commit to the Greek program.
Tzanakopoulos stressed that the Washington-based Fund should be pushing European creditor institutions for a downsizing of primary surpluses and more debt relief, instead of demanding new measures of Greece.
Opposition
Greece's main opposition party, New Democracy also warned against more austerity being imposed and said the government had no reason to celebrate following Monday's Eurogroup decisions on Greece.
"The debt relief is welcome but not enough to set the Greek economy on a growth track", New Democracy leader Kyriakos Mitsotakis said.
"Today more than ever the country needs a national development plan. A plan that will boost Greek productivity. A plan that will attract investments and create well paid job positions," he added.
Mitsotakis accused the government of "celebrating debt relief" while "the productive sector is under heavy pressure due to over-taxation".
Uncertainty
According to analysts, despite the short term debt relief measures announced, Greece could soon be called to implement tough austerity measures, guarantee high primary surplus targets in years to come and impose an extended version of the so called "automatic spending cuts mechanism".
The International Monetary Fund appears determined to insist on pension cuts, the revision of the tax administration system and sweeping labor reforms, fueling fresh instability and uncertainty in Greece.
The government has made clear that it will not stand for such measures. As a result, rumors have resurfaced in Athens that the government may consider calling an early election early in 2017./ΙΒΝΑ