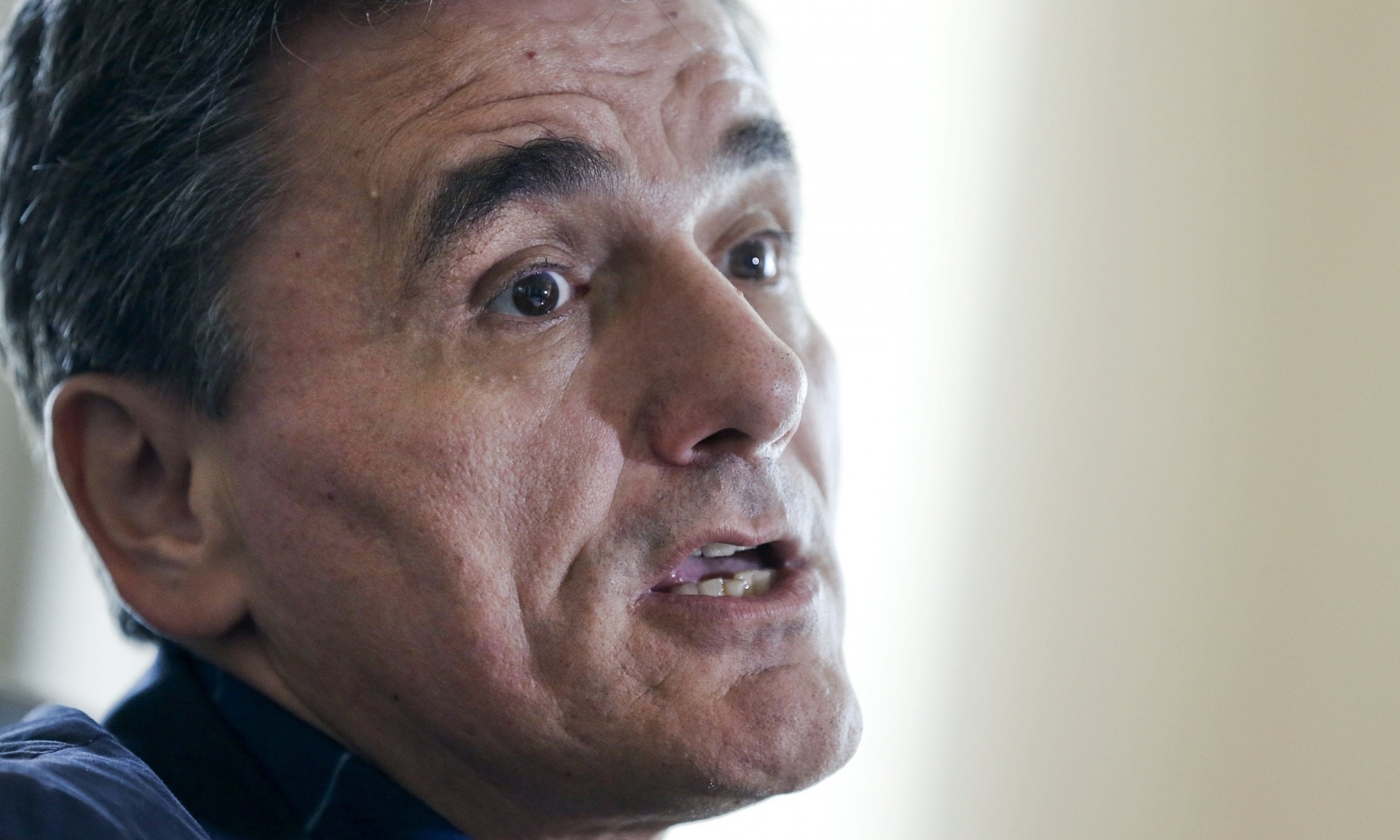 Athens, January 19, 2016/Independent Balkan News Agency
By Zacharias Petrou
Greek Finance Minister Euclid Tsakalotos demanded on Monday that the IMF clarifies its position vis a vis Greece on the social security reform issue and the measures it wants Athens to implement.
"Ourselves and creditors, we are both shooting ourselves in the foot […] I won't negotiate with leaks. The IMF should make clear what it wants" Tsakalotos told reporters in a press conference.
"The IMF worries about the numbers. It wants the Greek government to achieve the numbers set; a primary surplus of 3.5% in 2018. As I told six finance ministers, if Greece does not turn over a new leaf, we won't be able to complete this program, as we and our partners want" Tsakalotos added during the press briefing.
"We have invited the IMF to participate in the program. We have no problem with the IMF participating in the program". Referring to reports according to which lenders believe there is a fiscal gap that should be bridged, he said: "We have no information that the lenders want new measures".
However, he added that it is apparent to Athens that creditors are not in a hurry to wrap up the review like the Greek side is.
Earlier, it emerged that creditors appear to be unhappy with the Greek government's pension reform plan. According to newspaper To Vima, the IMF is particularly displeased with Greek pension reform proposals with one source characteristically saying "we asked for a cow and they brought us a cat".
The high-ranking troika envoys will not come to Athens to begin reviewing the bailout program if the government doesn't present acceptable social security reform proposals including fiscal and budgetary details on every provision of the plan, reports in the press stress.
While Tsakalotos was sending his message to creditors, Prime Minister Alexis Tsipras was trying to corner opposition parties – especially New Democracy's new leader Kyriacos Mitsotakis – into presenting their own proposals on social security reform.
Tsipras set a debate in parliament next week over pension reform where opposition party leaders will be urged to table their ideas. The government hopes to have improved the Labor Ministry's pension reform plan by then and to have ironed out the thorniest parts of the proposal which have caused waves of protests by Unions and professionals' groups.
Meanwhile, this week will be marked by strong protests on a daily basis by unions and professionals' groups against the government's social security reform proposals that lead to pension cuts.
Farmers have decided block off roads in Athens. Lawyers and engineers announced they will extend the work stoppages they began last week. The employees of the Navy Retirement Fund while National Railway (OSE) will begin three-hour work stoppages from Tuesday through to Thursday.
On Wednesday dockers go on strike for 48 hours along with the employees of Citizen Service Centers while on Thursday teachers will stage rolling work stoppages and a protest rally. Furthermore, the Municipal Employees Federation (POE-OTA) called a work stoppage on Thursday 21 June from 11:00 until the end of the morning shift.
A general strike has also been called by the largest Greek Unions, GSEE (General Workers Union) and ADEDY (Civil Servants Union) for February 4.