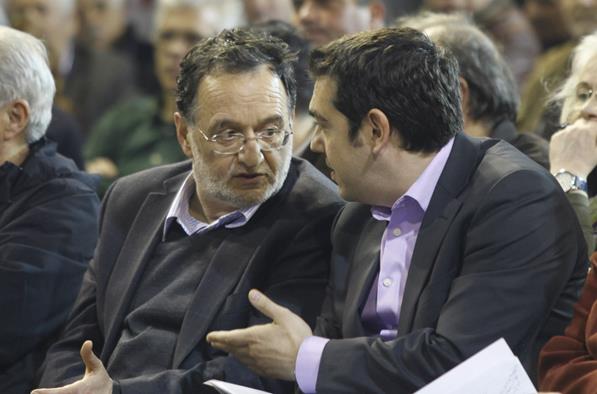 Athens, July 15, 2015/ Independent Balkan News Agency
By Spiros Sideris
Turmoil has been caused to the government by the prerequisites measures that must be adopted by Wednesday night from the House of Parliament to pave the way of the negotiation of the new loan program.
The Greek prime minister had successive meetings at the Maximos Mansion with ministers, parliamentarians and members of SYRIZA, as reports indicate an impending reshuffle and the replacement of those ministers who intend to vote against the multi-bill.
Already Panagiotis Lafazanis has requested the withdrawal of the agreement by the Prime Minister, saying that Greece has alternatives, while MPs such as Despina Charalambidou, Rachel Makris and Giannis Zerdelis suggest that they will vote against the agreement without giving up their seat.
In this climate intervened in a statement at AMNA, the State Minister Alekos Flabouraria, stressing that everyone should understand the danger to the country and prevent the division.
We will support the government and the Prime Minister said earlier the president of Independent Greeks and defence minister Panos Kammenos, after the meeting of the parliamentary group of Independent Greeks, and added that his party will vote the measures agreed in the council of political leaders.
"Yes" to the agreement in the form of voting tolerance to keep the country in Europe, but "no" to participation in a special purpose government is expected to say ND during the discussion in Parliament.
Its support for the government announced The River. Its president Stavros Theodorakis said that there is no chance that party executives will participate in a coalition government and will vote what the Prime Minister has promised to European partners.
As dead end described the general secretary of the Communist Party Dimitris Koutsoubas the current government policy, but also the previous ones.
PASOK Parliamentary Group had a meeting chaired by its president Fofi Genimmata, who states that the national policy for a sustainable solution is based on a large bipartisan majority.