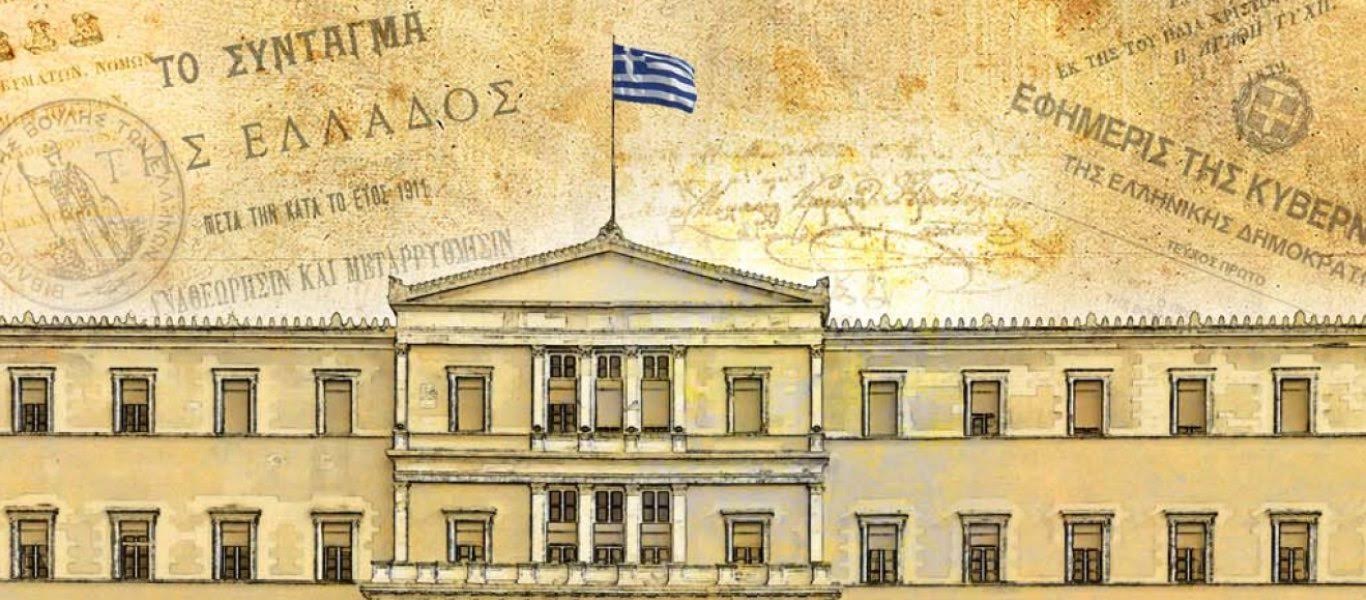 On Friday afternoon, the parliamentary majority's proposal for a constitutional amendment was presented to the President of the Greek Parliament. The text, accompanied by the signatures of 50 SYRIZA MPs, marks the formal beginning of the review process while the committee responsible will be formed next week.
The government's proposal comes after eight years of austerity and tough fiscal adjustment that greatly affected institutional functions of the state and the Parliament, with the prevailing technocratic perception of democratic institutions.
On the basis of this "post-democratic condition", as the Greek government characterises it, the basic aim of the revision is to strengthen the Parliament and accountability, protect democratic functioning, social goods, and establish grassroots' participation in decision-making.
Modernisation and equality
Proposals on Church-State relations have never happened before in the country as well as the Law on Responsibility of Ministers. As regards the first case, the religious neutrality of the state is explicitly provided for, but for historical and factual reasons, the recognition of the Orthodox Church as the dominant religion while at the same time the political oath is enshrined.
In the latter case, the provision for ministerial offenses, which had led to impunity and suffocation of justice and unequal treatment, was abolished. SYRIZA's proposal therefore provides that a criminal prosecution against a minister may be exercised at any time within the limitation period of the offense, as is the case for all citizens.
These two proposals are also expected to cause intense controversy between political parties, particularly between the government and New Democracy (ND). Already, in the past days Tsipras and government officials have accused Kyriakos Mitsotakis of wishing to maintain the law on ministers' responsibility. The rest of the opposition parties agree to it.
Political conflict against the backdrop of Health scandals
The outcome reached by the Parliament's Appeal Committee that examined scandals in the Health sector, according to information, is expected send shock waves to the political world due to the involvement of political figures from ND and PASOK parties. The findings on Health and drug-related corruption cases will be examined in four committee meetings and then will be presented to the plenary to decide if there are specific indications for further actions such as a preliminary examination…. / ΙΒΝΑ