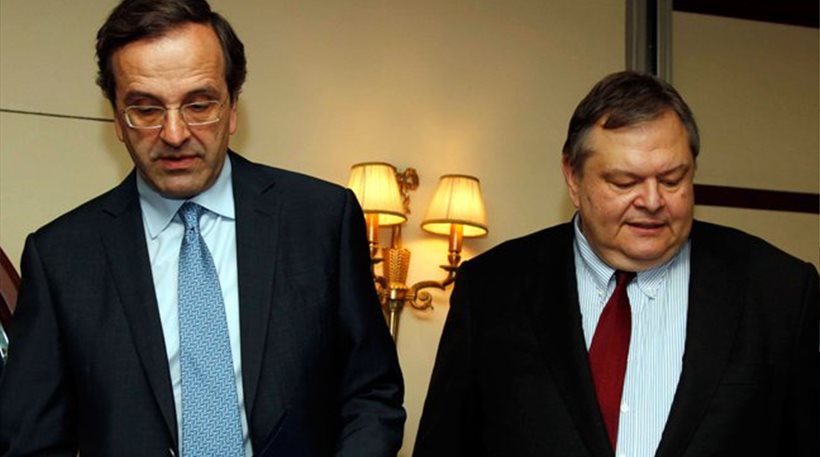 By Spiros Sideris – Athens
On the agenda of the Samara – Venizelos meeting the "first issue" was the public disagreements in the coalition government. The two leaders met today in a constructive atmosphere at the Maximos Mansion in a mitigatory mood, wishing to put an end to the intra-government dispute on the issue of dismissals.
The meeting was deemed necessary after the dimensions that started to take the dispute between PASOK and the Minister for Administrative Reform Kyriacos Mitsotakis on the "assessment" issue, which in now attempted to be solved at the highest level.
The message that came out of the meeting, according to sources, is that in the context of a debate all issues will be addressed.
Moreover, the direction of the government is that it must transmit to their partners and society the message of stability and compliance with their commitments, but also the message of the turning of the page and social sensitivity.
Both the Prime Minister and the President of PASOK allegedly appear determined to negotiate with the Troika the issue of 100 installments for debts owed to the State, that is, to the Social Security Funds and the Tax Office, and even plan to put it in effect in autumn.
In the meeting in Maximus, the two men also discussed the matter of the ultra-bill with the prerequisites that will be introduced in Parliament tommorrow, while it is very likely that the Referendum requirement for the foreshores to be included into the under discussion bill for the forests.
Finally, on the focus of the conversation was the issue of the new Commissioner of the European Commission, who the greek government is required to nominate by mid next week.