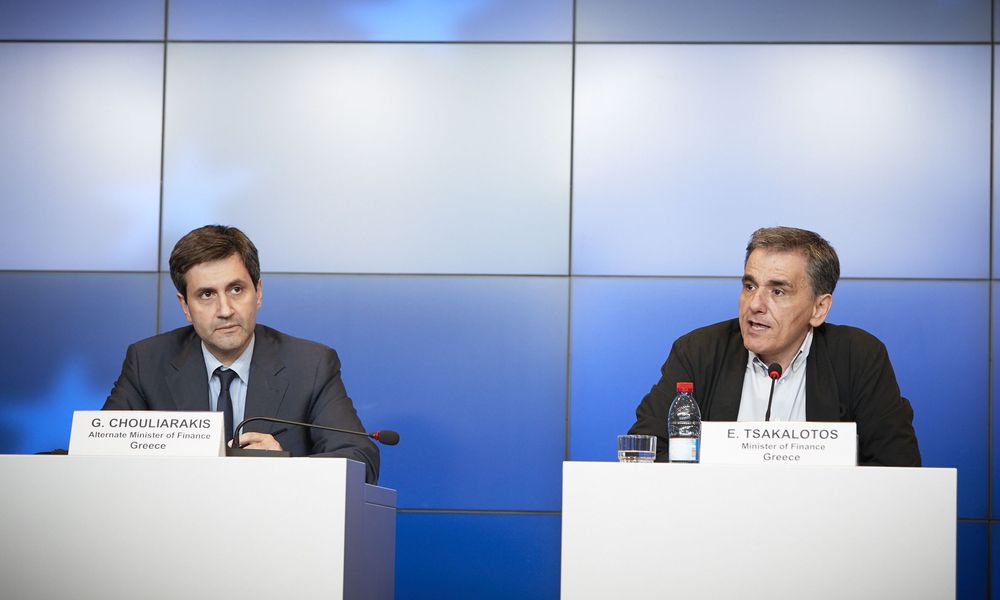 The issue of the abolition of the pension cuts measure, which is take force come January 1, 2019, was put forward by the government in the first contact with the heads of the institutions.
Both Finance Minister, Euclid Tsakalotos, and Deputy Minister, Giorgos Chouliarakis, have said that the budget space for 2019 will be higher than the € 700 million foreseen in the Medium-Term Program. Therefore, this might invalidate the pension measure and allow some of the countermeasures to be implemented. The above were mentioned by a government official, adding that the government can at the same time implement part of the countermeasures in a four-year period, which will create additional "breathing space" to the state budget.
Indeed, he noted that it was "pleasantly surprising" that today, none of the institutions, especially the IMF, insisted that the measure of reducing pensions is structural.
Beyond that, it was discussed exclusively from the budgetary point of view, with the government estimating that the non-implementation of the measure would not lead to a loss of the target for a primary surplus of 3.5% of GDP in 2019.
Final decisions to be taken in November
It is worth noting that the decisions will not be taken now, but at the Eurogroup meeting in November. For the possibility of the non-approval of the greek request, the government official said that if there is agreement on both the fiscal space and the non-structural nature of the measure – he noted that the Greek side presented figures with the viability of the insurance system without the reduction of pensions – there will be no problem. "I do not think there is a minister, especially a social democrat, who will want the pensions to be cut for the sake of it…", he said emphatically.
Based on the programming, contacts will continue tomorrow, probably at the level of technical echelons, but also with the possible "visit" of Euclid Tsakalotos on work issues (minimum wage, undeclared work), financial issues ("red" loans, out of court settlement ) and reforms (privatizations, energy).
Also on Friday talks will focus on the fiscal policy and then the echelons will depart from Athens with a first announcement. In November, there will also be the first European Commission report on the post-memorandum surveillance, followed by three more in late February, end of May and November 2019. Two reports will be issued by the IMF, as the Fund is more involved as an observer./IBNA