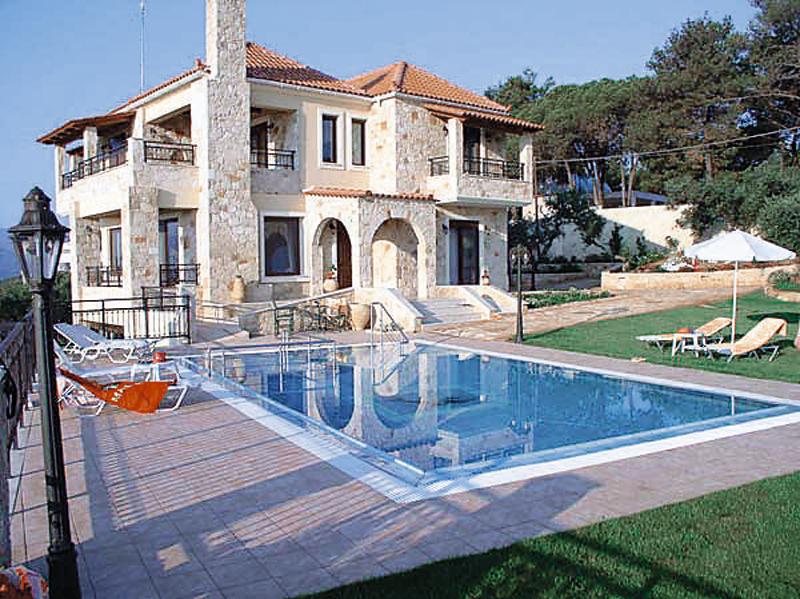 By Spiros Sideris – Athens
The greek IRS is preparing to sell, through an online auction, 1,500 villas in tourist resorts in the country, such as Santorini, Rhodes, Kos, Porto Heli, Paros, Mykonos and other, because their owners do not comply with their tax obligations.
After having exhausted all relevant stages, from the notice to the seizure, the next step for the Operational Collection Unit and the Recovery Control Center for Taxpayers with Great Riches, is the auctions in order to enable the Greek government to collect taxes from the wealthy who are hiding from IRS. "The money might have gone abroad, real estate, however, have stayed in Greece", say the administrator staff of the Ministry of Finance, who are handling the case.
The Finance Ministry plans to auctio the said real estate through the electronic auction platform e-Auction that the Hellenic Republic Asset Development Fund's (HRADF) uses for the sale of public real estate.
They believe that they will attract a strong interest from abroad (from wealthy Arabs, Russians, Americans, Chinese, Germans, etc.), because they are premium properties, as opposed to apartments and residential properties that have lost their value, or land without clear legal ownership status that scare investors, which results in their auctions proving infertile. The Finance Ministry bets that there will always be those financially strong who will seek to acquire a privileged or unique property with just a few clicks.
The draft for the auction of such property has other advantages as well: Instead of the IRS chasing people with low incomes and create a humanitarian issue, they aim at owners with expensive and luxurious properties who can live in smaller houses, which they usually own. Moreover, the high value of property (hundreds of thousands or even millions of euro), is a guarantee that the government will find money to settle the debt in full, so that the debtors will not remain "captives" of the IRS.