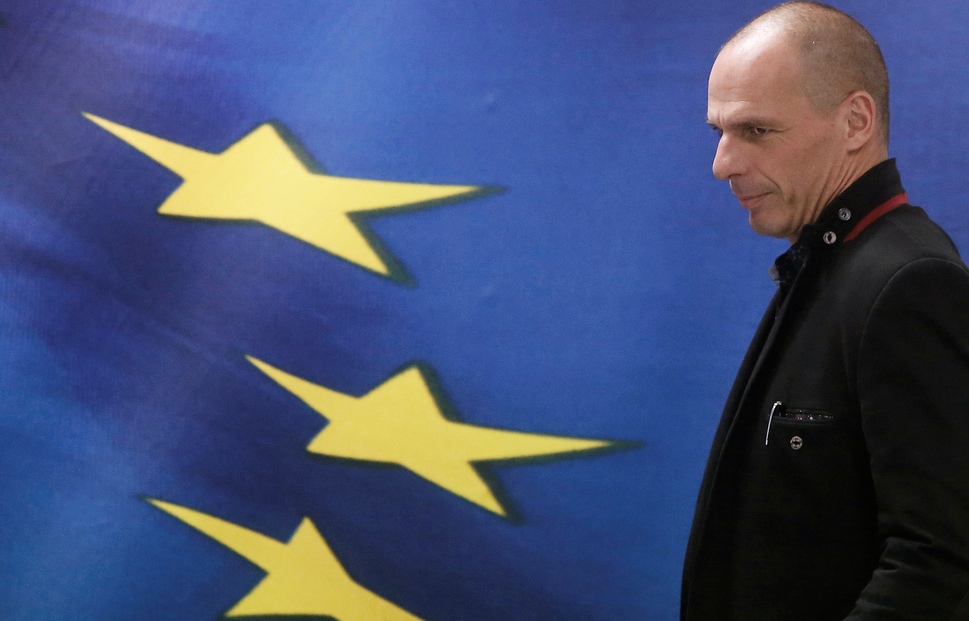 Athens, April 27, 2015/ Independent Balkan News Agency
By Zacharias Petrou
Greek premier Alexis Tsipras and German Chancellor Angela Merkel agreed in a phone conversation on Sunday to maintain contact during talks between Athens and its lenders to reach a deal over the Greek bailout.
"During their communication, they expressed their common will for a steady communication throughout the course of negotiations in order to have a mutually beneficial solution soon," said a Greek government official, who declined to be named, according to Reuters.
Meanwhile, a US Federal Reserve report surfaced over the weekend which indicated that the risk of a possible Greek exit from the eurozone has grown.
The report comes after a meeting of eurozone finance ministers in Riga on Friday during which Greek Finance Minister Yanis Varoufakis was heavily criticized for failing to make more progress towards a bailout deal.
Slovenia even suggested the eurozone could need to start preparing a Plan B, in case Greece's negotiations do not move fast enough to avert a default.
However, Varoufakis said he was confident that Greece and its creditors were "close to an agreement", despite the fact that relations between himself and his Eurozone peers have deteriorated badly.
In comments to Euronews, Varoufakis said that Greece would not sign anything for the sake of securing a deal. Asked about reports that a eurozone peer had proposed a "plan B" in the event that talks collapse, Varoufakis confirmed an official had mentioned it and that he had responded that "there cannot be any plan B" and that any reference to such a prospect is "profoundly anti-European."
In Athens, deputy Prime Minister Yannis Dragasakis told Avgi newspaper that "uncertainty benefits nobody" and that an agreement with lenders must be reached in May, if not by the end of April. Dragasakis says the government is not seeking to clinch a new Memorandum but rather to secure debt relief and formulate an economic policy without unrealistic surpluses.
Dragasakis added that if lenders continue to financially "strangle" Greece the government could be forced to take measures it is trying to avoid. "Maybe this is what some want. In any case the basic needs of the people are our top priority", he said.