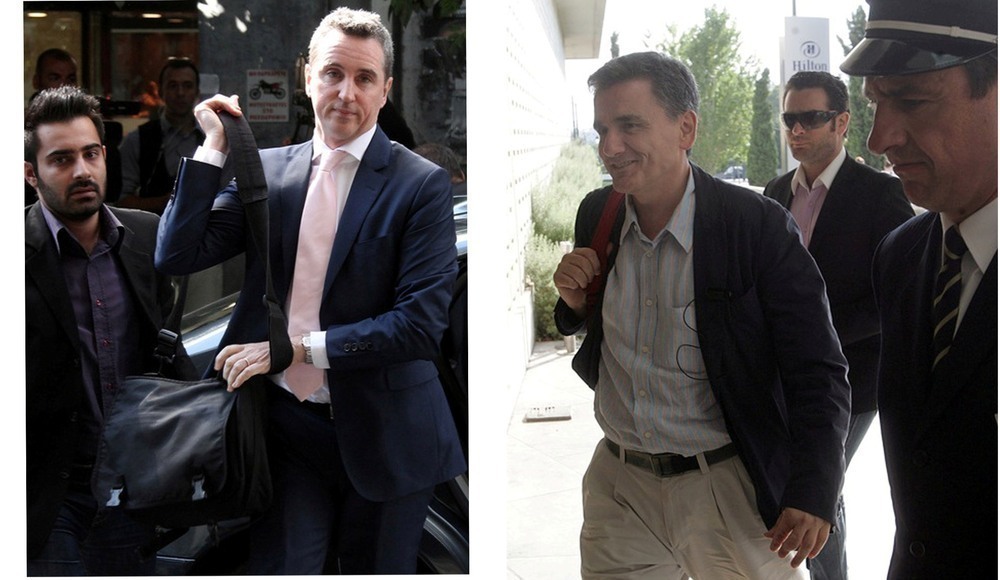 A final agreement between the government and the lenders is expected regarding the protection of primary home owners by next Monday, March 25. According to information, the delays that occurred at the last Eurogroup meeting are not entirely explainable, creating reasonable questions on the Greek side, but the government is convinced that this issue will be resolved in the coming days. Indeed, last Friday, a meeting was held at the Maximos Mansion with the participation of the government's financial staff to plan the next steps.
Disagreements
According to information, some of the institutions do not agree with the limits set (objective value up to EUR 250,000, income up to EUR 31,000, debt limit EUR 130,000), considering that they do not fulfill the condition, that the new scheme will cover only those who have a real need. However, the government sent the necessary answers to support its claim, sticking to the same limits and showing that there is no need for a change, given the banks have already given their consent.
A point of disagreent was also the intention of the government to include in the out-of-court settlement the business loans that have used the primary home for mortgage. According to information, the government staff is not prepared to change the above as it considers that there are many small merchants who have faced very great difficulties in the crisis and are really in need.
Meanwhile, the institutions appear to have demanded that the maximum amount of deposits the persons may have in order to be eligible to protect their primary home should not exceed EUR 5,000, from the EUR 65,000 provided for in the original draft law, and that their property does not exceed EUR 100,000 euros, from the EUR 260,000 that had been set initially. Perhaps at these points there is a different approach, but closer to the upper limits.
Solution at the EWG
Beyond that, the government considers that there are grounds for an initial agreement at the EWG on March 25 and the planning remains for everything to have been completed before the Eurogroup on April 5.
According to information, in the last week of March, technical echelons of the institutions will arrive in Athens to conclude any discussions. At the same time, the head of the EU team in Greece, Declan Costello, will come tomorrow for the European Semester and will have the opportunity for a series of preparatory contacts./ibna