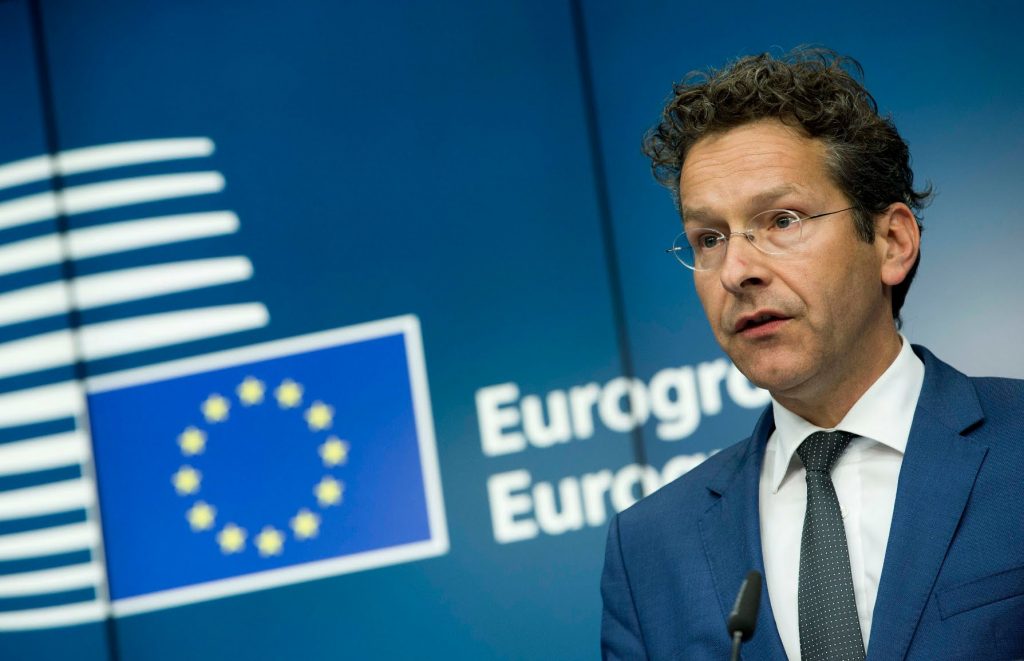 Eurogroup president Jeroen Dijsselbloem's reference to "social security measures" in Greece in a document ahead of the group's next meeting raised fears in Athens that creditors will be re-opening the issue of social security reform as part of the second bailout review.
The Dutch finance minister's spokesman Michel Reijns made clear that the reference did not concern the need for additional pension reforms but other issues that included guaranteed minimum income.
The document, which was presented to the Dutch Parliament ahead of a Eurogroup meeting next week, mentioned that measures regarding social security and labor reform will be at the center of the second review of Greece's bailout program.
Given the fact that the International Monetary Fund is pushing for deep reforms and fresh measures, there was concern in Greece that a fresh review of pension policy would be demanded by European creditors too.
Greek Labor Minister Giorgos Katrougalos was quick to point out that this was not the case, reiterating that pension reform was settled in the first review of the bailout program and that the next Eurogroup will merely check that the law is being observed and relevant ministerial decisions and circulars have been issued.
Labor Ministry sources said Dijsselbloem's comments were misconstrued, hinting that opposition parties were looking to take advantage of a possible negative turn of events for the government in this area.
Greek pensioners have organized a rally against further pension cuts. They will gather in central Athens in protest on Thursday as the reform of the social security system has led to hundreds of thousands of pensions being cut.
The supplementary pensions of November will once again be slashed […] and have now become nothing more than a tip," the union representing pensioners said in a statement.
The union also accused Labor Minister Giorgos Katrougalos of attempts to mislead retirees with promises that pensions will be increased in due course. The Labor Ministry has sent letters to pensioners in recent weeks explaining how their payments have been recalculated and why they are entitled to less income./ΙΒΝΑ