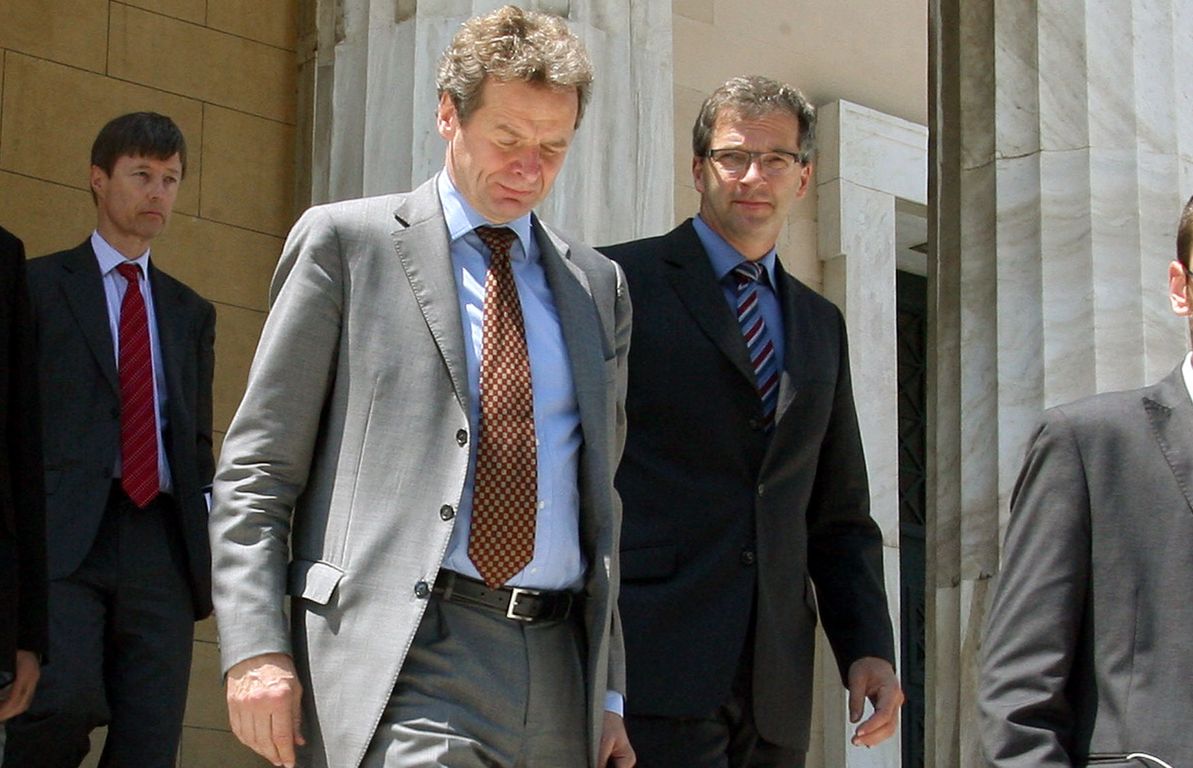 By Lefteris Yallouros – Athens
Greek Prime Minister Antonis Samaras met on Saturday in Brussels with the new president of the European Commission Jean-Claude Juncker on the sidelines of the European Peoples' Party (EPP) Summit.
Developments in the Greek economy as well as its prospects ahead of the next evaluation of the Greek program by the troika were discussed as both the Greek PM and Commission president are in search of a way forward for Greece without the troika auditors after the country's adjustment program is complete.
Crucial talks between Greek ministers and troika officials kick off in Paris on Tuesday September 3rd. A delegation led by Finance Minister Gikas Hardouvelis will go through Greece's commitments and examine progress made in the adjustment program. The government's privatisation plan (which is sluggish) and a contested layoff plan affecting 6,500 public sector jobs will be discussed amongst other issues.
Ahead of the Thessaloniki International Fair and in order for Antonis Samaras to be able to announce tax cuts (including reductions of the solidarity tax and tax on heating oil consumption) and a series of growth promoting measures, the Greek government is keen to convince the troika that there will be no fiscal gap to fill next year as a result of targets being met this year.
Finance minister Hardouvelis appeared optimistic that the troika will be lenient in its scrutiny of Greece's finances. In an interview with the New York Times, the minister said it was in the interest of creditors to allow the Greek economy to grow and not impose "new onerous targets".
Hardouvelis also argued that the country's reforms could proceed with the troika "in the background". "I think it will be done in a more efficient way in the future, precisely because the troika is not right on our neck," he characteristically pointed out. "They'll be staying in the background." He added that another bond issue would take place in coming weeks.
The Greek government is eager to appear it is driving the country away from the clutches of the troika and out of the recession. Apparently, the reason talks are being held in Paris and not Athens for the first time is that it will symbolize the end of an era of difficult audits and a fresh start for the economy. The government, lagging behind main opposition Coalition of the Radical Left (SYRIZA) in recent polls, hopes to use the Thessaloniki Fair and smooth talks with the troika in Paris to signify a return to growth and the introduction of policies that will benefit households and businesses struggling by the long recession and austerity measures.