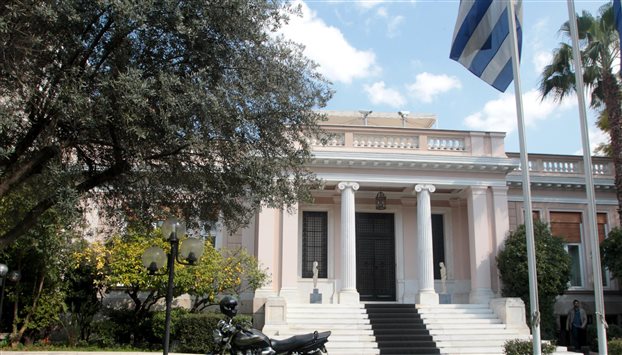 The cabinet members of Greece's newly elected New Democracy government held their first meeting as ministers with senior troika officials on Thursday in Athens.
Representatives of the European Commission, ECB, the IMF, and ESM held meetings with at least five cabinet ministers, government officials said.
Plans to reform Greece's taxation policy were reportedly discussed with international creditors, as the Kyriacos Mitsotakis-led government plans to introduce new tax legislation by 10 August.
In an interview with state broadcaster ERT earlier this week, the ESM chief, Klaus Regling, left open the possibility of Greece's primary surplus targets being renegotiated, albeit, not at this point in time.
Regling said he isn't principally opposed to the Greek government's plans to reduce taxation, however, he said agreed fiscal targets must be met regardless. He added that the ESM is keen on ensuring growth-boosting policies are implemented, adding that tax on individuals and businesses in Greece is too high. He went on to stress the importance of the tax based being broadened, adding that these issues will be discussed in detail in coming days.
According to sources, changes to be introduced by the Mitsotakis administration include improvements to the 120-installment repayment scheme for the indebted. Sources suggest that Greece's creditors are concerned that the scheme – which was introduced by the Tsipras government – could open up a gap in the budget, especially since businesses will be included in the program.
Moreover, local reports suggest the unpopular ENFIA property tax will be amended, along with social insurance contributions. Reports also note that the government could file another tax bill in September, introducing further reform./ibna