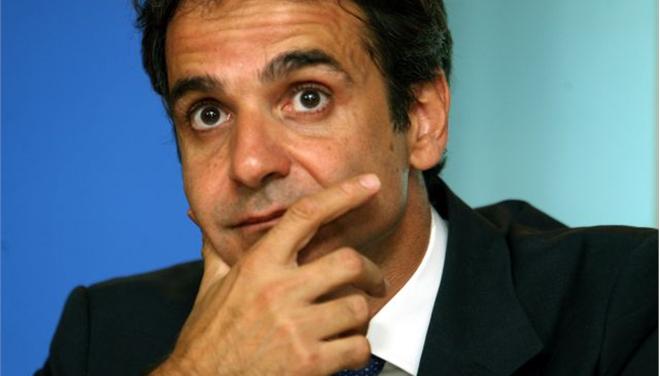 By Lefteris Yallouros – Athens
The Greek government submitted legislation in Parliament Tuesday evening, paving the way for thousands of layoffs in the public sector. The House must vote the proposed law in order for Greece to receive the next tranche of its rescue loan, approved by EU Finance Ministers Monday night.
Civil servants will be placed in a "labor-reserve pool" and be paid 75% of their wages until they are transferred to other positions. If other jobs aren't found within eight months, they will be dismissed.
If civil servants do not accept to be transferred they will immediately be shown the exit door, Administration Minister Kyriacos Mitsotakis said.
A total of 12,500 civil servants, the first 4,200 of which lined up for this month, must be placed in the program by the end of September, according to the ministry. The remaining 8,300 will come from Greece's municipal police forces. Another 12,500 civil servants currently serving in ministries, must be included by the end of the year, Mitsotakis said.
4,200 teachers, school janitors and ministry employees are the first in line for possible dismissal by the end of this month. Furthermore, the closing of state broadcaster ERT in June made up 2,000 of the 2013 necessary layoffs and another 2,000 redundancies will be identified by the end of the year.
Greek public administration workers fiercely oppose the government's plans. Municipal employees took to the streets of Athens for a second consecutive day on Tuesday to protest against the public sector layoffs. On Wednesday, they are expected to occupy town halls and municipal buildings allover Greece.
Analysts point out it will be a hot summer for Greek politics which will see the government's resolve put to the test. The taboo of public sector layoffs appears to finally be breaking; however, with the economy in the sixth year of recession, there is understandable ambivalence over the real impact these measures will have on the country's ailing finances.