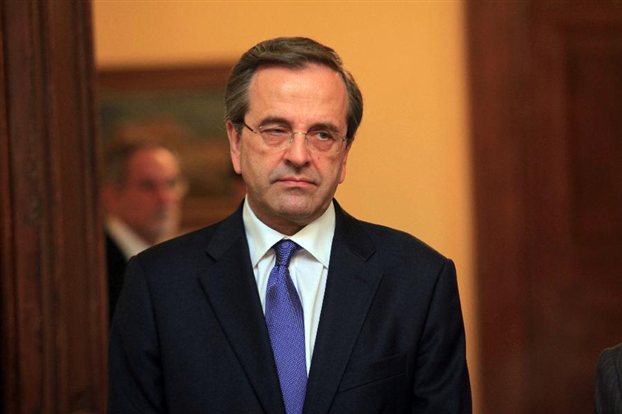 By Christos T. Panagopoulos
Prime Minister, Antonis Samaras, might have assessed as positive all the reforms in Greece's public sector, but, according to the country's media, officials at the Maximos Mansion are deeply concerned about a potential social disorder in September.
According to daily newspaper "Naftemporiki", messages coming from the country's largest public worker union, ADEDY, are particularly negative concerning the government's decisions to change all ministries and public institutions' structures, as thousands of people will be made redundant with the mobility measure that has recently been adopted by the Ministry of Labor and Social Welfare.
Premier Samaras's main concern has to do with his appearance in the inauguration of Thessaloniki's International Fair on September 7th, as all labour unions and syndicates are preparing themselves to organize massive protests.
According to political experts, the next weeks will be crucial for the government, as on November 16th, the Ministry of Education is going to publish the lists with a total of 1.700 administrative employees, who are going to be put on mobility status. The Senate of the National Technical University of Athens (NTUA) has already decided to refer to the Council of State for this matter, while on Tuesday the Senate of the University of Athens will decide whether it will join or not.
The situation is further exacerbated by the fact that on Monday there was a leak of information that the Greek government is not able to count on the suspension of administrative employees in both Universities and Technological Institutions, as the personnel is not redundant.
Moreover, statements coming from EU officials, giving a grim image about the Greek economy, do not help Samaras's government to appease the angry citizens, who are already facing unemployment, poverty and social inequality on a daily basis.
Meeting between Samaras and Papoulias
Within this very negative climate, PM Samaras has scheduled to meet at 14:00 with the President of the Greek Republic, Karolos Papoulias.
Despite the fact the Maximos Mansion avoided to provide further information concerning the reasons for this meeting, it is likely that Samaras will inform President Papoulias about all recent developments in economy, in view of the Troika's representatives arrival in Athens.