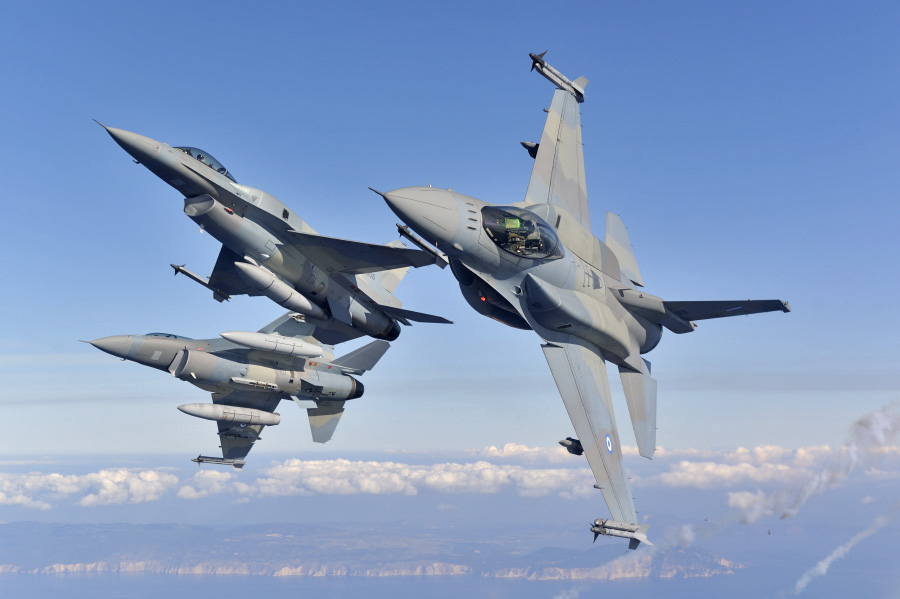 The government sought on Thursday to defend a deal struck with US to upgrade Greece's fleet of F-16 fighter planes which has come under fire by parts of the mainstream media and opposition parties.
Speaking at an event at the Brookings Institution, Prime Minister Alexis Tsipras explained that the actual price to be paid by Athens for the upgrade will not exceed 1.1 billion euros, and that the agreement is significant for the country's defense.
To stress the importance of the agreement, Tsipras characteristically said that "our neighbors aren't Luxembourg or Belgium," hinting at the country's difficult relations with Turkey.
The size of the defense deal sparked heavy criticism in Greece by the coalition government's political opposition and raised eyebrows among the country's international creditors.
The main opposition New Democracy said earlier this week that the deal "will cost the Greek economy 2.4 billion dollars, offering jobs not in Greece but in the US".
The government spokesman said on Thursday that the government will explain the details of the deal in parliament in due course. According to Dimitris Tzanakopoulos, Athens will pay for the upgrade over the course of 15 years and will not in any way impact on the ongoing bailout program.
The spokesman went on to explain on Greek television on Thursday that the 2.4 billion dollars mentioned by President Trump as the price agreed is merely a cap approve by US Congress for the deal.
Meanwhile, a European official told reporters that details over the agreement, such as, how the defense outlay will be allocated and over how many years, will have to be made available to Greece's creditors./IBNA