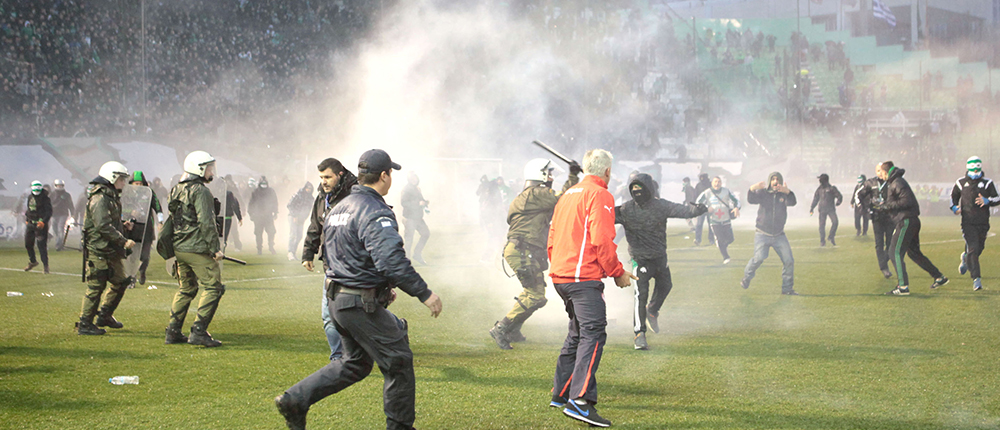 Athens, February 26, 2015/ Independent Balkan News Agency
By Spiros Sideris
After the meeting between Deputy Minister of Sports, Stavros Kontonis with Prime Minister Alexis Tsipras, the former announced the suspension only of the Super League and not of the other leagues or activities in other sports.
At the same time, the situation will be reassessed next Wdnesday and if no progress has been made from the organising authorities, the suspension will continue. He also sent a clear message to football executives who are driven by business interests and announced the creation of a strict legal framework.
The intervention of the Minister of Sports, caused the extensive episodes that took place before and during the Greek "Classico" between Panathinaikos and Olympiacos in the stadium of the first. A group of hooded hooligans invaded the pitch and threatened the coach and players of Olympiakos, while during the match flares were thrown injuring players of Olympiakos.