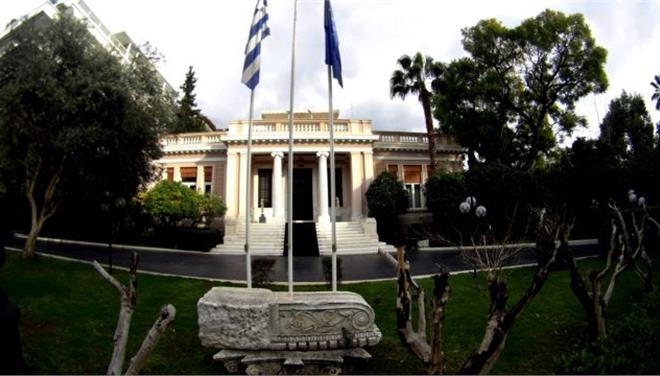 Athens, February 4, 2015/ Independent Balkan News Agency
By Spiros Sideris
"Fixed position of the Greek government is that the public debt is unsustainable, so it needs to be reduced, in order for the Greek society to breath and for real development to be enhanced", said on Tuesday afternoon top government source, referring to the requests of Greece to its lenders and the tactics that will be followed by the country during the negotiation.
"Remission can be done in many technical ways. One of these ways – there are others – is what Mr. Varoufakis presented to UK investors. As such, there was no "U-turn" " explained the official.
The same source of Maximos Mansion spoke of "the end of the Troika" and added: "Europe is starting to accept that the troika is over. Not only Juncker – revelation of the newspaper Handelsblatt that 'we need to find now a direct alternative' as "Juncker wants to abolish the troika" – but also the German government today lets it be known that does not insist on continuing controls by the Troika. And will try to impose the continuation of 'cooperation' with the IMF. It should be reminded that W. Schaeuble had initially denied that the troika" cannot be changed".
"It's the first time that Greek government is negotiating with its European partners. Society understands that as well", said the same government source and added:
"For the first time Europe discusses the termination of austerity. "The austerity policies without growth have died", said the Italian state secretary to the Prime minster, Graziano Delrio", shortly before his meeting of the Italian Prime Minister Matteo Renzi with Alexis Tsipras.
"The country's agenda, now, is to relieve the citizens and not the wage and pension cuts, padlocks in hospitals, households without electricity", concluded the same official.