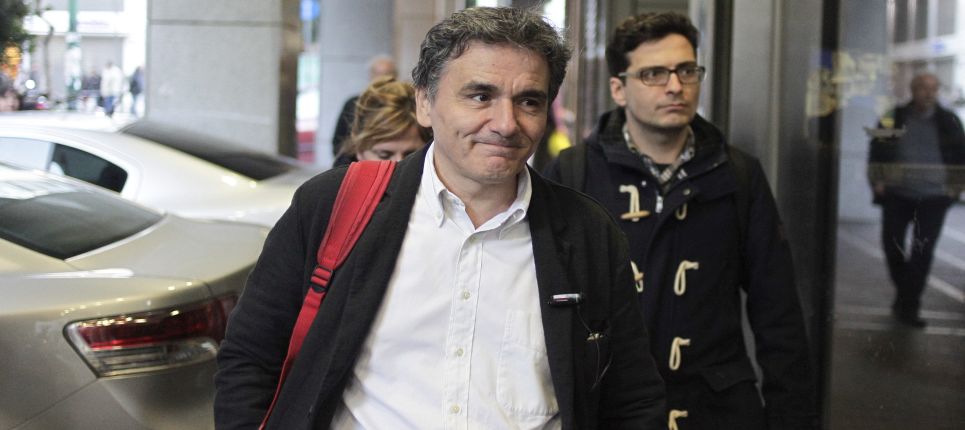 Athens, November 17, 2015/Independent Balkan News Agency 
By Zacharias Petrou
Following marathon talks on Monday night, the Greek government and its "quadriga" or lenders have reached an agreement on all 48 prior actions required for the release of a 2-billion-euro tranche of rescue loans and another 10 billion euros in funding for the recapitalization of the Greek banking system.
Greek Finance Minister Euclid Tsakalotos told reporters: "We have agreed on all the milestones… whatever was required".
A Euro Working Group (EWG) meeting will take place Tuesday to approve the agreement reached following the lengthy negotiations. A multi-bill will be tabled in parliament containing all the prior actions agreed and will be ratified on Thursday in a vote.
A new EWG meeting will be held again on Friday to approve the ratification of the multi-bill. Subsequently, the European Stability Mechanism is expected to decide the disbursement of bailout cash to Greece (possibly on Nov. 23).
The disbursement of the 10 billion euros for the bank recapitalization is expected to take place at a later date, because lenders need to complete their book offerings, a factor that will also help determine their funding needs.
One issue was left to be voted as Law in December, namely how non-performing loans will be dealt with (including the sale of some loans to funds). There is no decision yet on which of the loans will be sold – business, housing or consumer loans. NPLs must also be classified according to the amount and the economy sector they relate to.
The multi-bill to be tabled in parliament today will include: protecting the main residence from foreclosures; the prices of generic drugs; the 100-instalment payment plan; the equivalent measures taken to avoid a 23 pct VAT hike in education; changes in road tax; and setting up of a reserve fund of 100 million euros for poor and unemployed borrowers with outstanding debts whose installments will be paid by the state.
Negotiations on the content of a second set of prior actions are expected to begin Tuesday. This is connected to a sub-tranche of 1 billion euros.