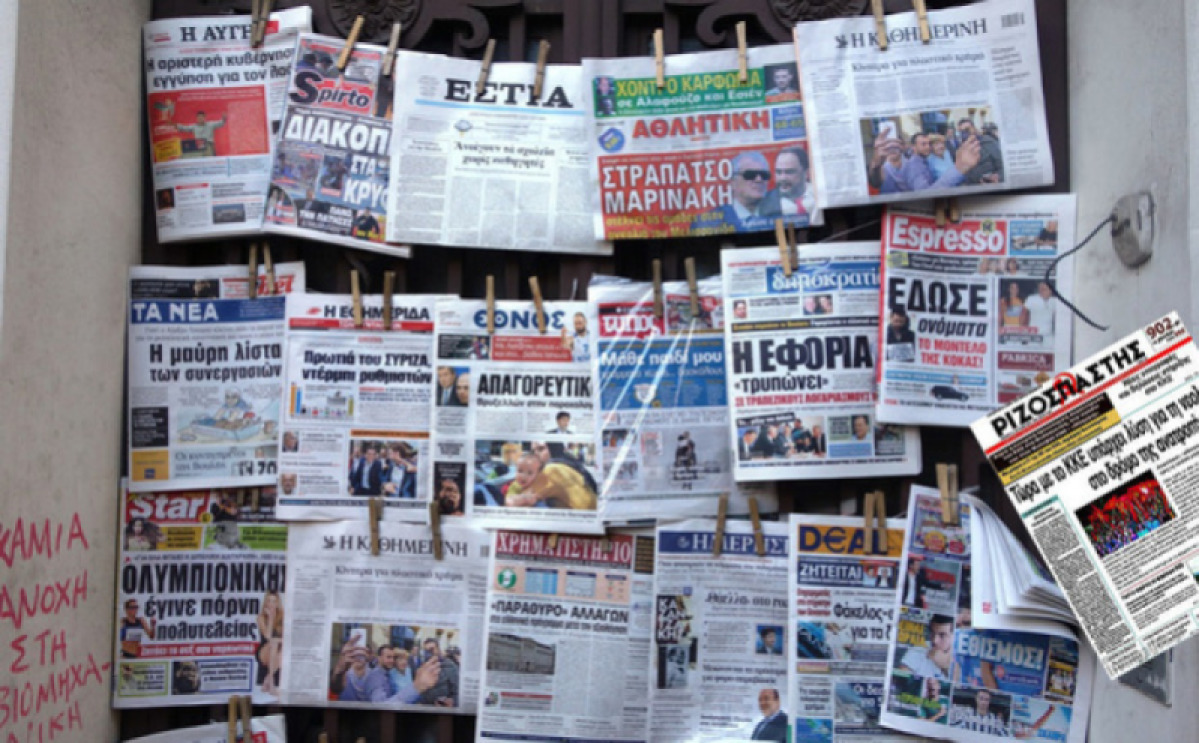 Government spokesman Stelios Petsas, following today's meeting with the representatives of the political parties, announced the cancellation of funding for newspapers in 2019 and the start of a dialogue with the political parties and stakeholders, in order for them to decide on a new funding framework for 2020.
Problems occurred following an amendment to the relevant SYRIZA law by New Democracy, which extended the funding criteria to include newspaper owners who owed their employees and for whom unregulated insurance and tax liabilities were pending, whereas it also failed to set any sort of criteria, which allowed for newspapers such as "Makelio" to be granted funding. The main opposition accused the government for deliberately changing its own legislative framework and ultimately leading to the cancellation of funding for 2019.
At today's meeting, according to Mr. Petsas' announcement, representatives of all political parties apart from KKE agreed on the need to boost the newspaper industry, since "the press constitutes a necessary element of democracy", but not through the current context.
Specifically, in his announcement, Mr. Petsas noted: "We had a fruitful and meaningful discussion today with the representatives of political parties on the plan to support newspaper companies. It is a common belief that the press, a necessary element of democracy, has been critically affected by the economic crisis of recent years, as well as by technological developments. For this reason, all political parties, apart from KKE, have agreed that a press support program is indeed needed.
However, the framework established by Article 51 of Law 4609/2019 and the Joint Ministerial Decisions that specified it, led to undesirable results. Therefore, the current framework will not apply for 2019 and will be replaced by a new one, which will be built upon a different basis".
He then went on to announce that "Starting from today's inter-party meeting, the Government is consulting directly with political parties and stakeholders (publishers' and journalists' associations) in order to form an institutional framework for enhancing newspapers inspired by the most effective practices of other European countries, and will promote reading culture, pluralism and democracy. The amount we have secured this year will be invested for social purposes, while the same amount will be committed in 2020, which will be used to finance the new program".
The communication concludes that the new framework will enter into force within the first months of 2020. "Given that the Government's aim is for the new legislative framework to put in motion within the first months of 2020, the Athens Daily Newspaper Publishers' Association and the Journalists' Union of Athens Daily Newspapers will be invited on Friday 20 December 2019 to express their views and suggestions. Meetings will also be held with other bodies to achieve a result that is consistent with the role and mission of the press", he added. /ibna