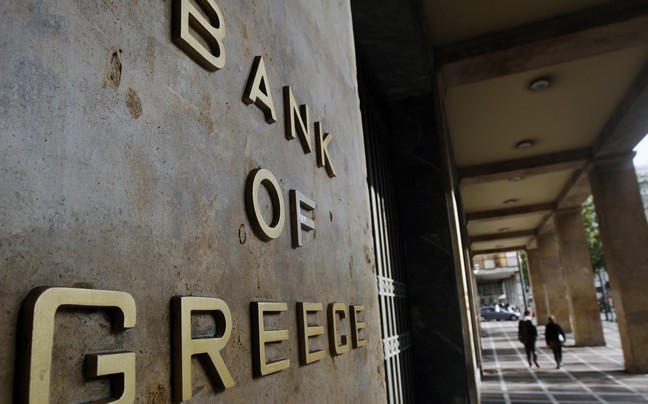 By Spiros Sideris – Athens
A cautious solution that will allow for the "Gordian knot" of the "red" loans to be cut, contemplate the government in cooperation with the Bank of Greece. According to information, the central bank has ruled out the creation of a bad bank, which will be burdened with all the "red" loans and firmly rejects a general arrangement for the debts.
This is because in such a case the risk to the banking system would be great as it would lead to consistent loan payers to stop paying the installments on their loans.
Executives of the Bank of Greece work in coordination with the Ministries of Economy, and Development to plan the changes of the Bankruptcy Code, in order to speed up the procedures for the recovery of arrears in favor of banks.
At the same time, according to an article of the newspaper "To Vima", on Sunday, the necessary legislative changes are discussed, that will enable the out-of-court settlement of arrears to the banks.
The next course of action to follow will be discussed at the meeting of the interministerial private debt committee, which includes Finance Minister Gikas Hardouvelis, Development Minister Nikos Dendias, the governor of the Bank of Greece, Mr. Yannis Stournaras and the bankers. The committee will meet on Tuesday at noon, followed by a meeting with the troika, which will stay in Athens, continuing to monitor the developments, until Friday.
The percentage of "red" loans of the "National Bank" is 28.4% of the total loans or 46 billion, of "Eurobank" 32.7% or 44.3 billion, of "Alpha Bank" 33.3% or 52 billion, while Piraeus Bank owns 37.9% of the total loans, or 59.5 billion euros.
Although, normally the almost zero interest rates of the ECB ought to brake the pace of non-performing loans in Greece, due to the fact that the burden of household for the payment of interests has been significantly reduced, this does not ocur as disposable household income has decreased to such an extent as to not allow households to afford to pay their loan installments.