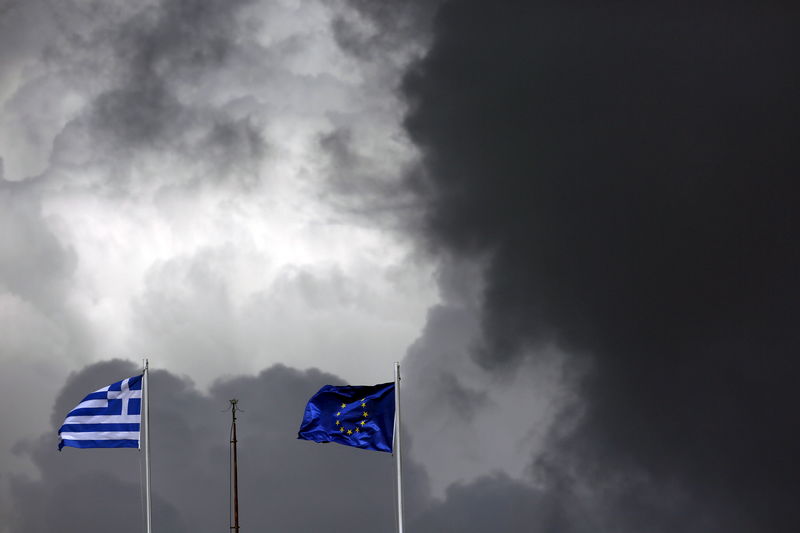 Athens, May 5, 2015/ Independent Balkan News Agency
By Zacharias Petrou
Greece faces losing vital International Monetary Fund support unless European lenders write off significant amounts of its sovereign debt, the fund has warned Athens' eurozone creditors, according to the Financial Times.
The warning was delivered to eurozone finance ministers by Poul Thomsen, head of the IMF's European department.
In light of this revealing report, the Greek government issued the following non-paper commenting on negotiations with creditors in which it says a deal won't be possible until the International Monetary Fund and European Commission agree on a common set of demands. It also says that creditors are confronting the country with too many red lines and need to better coordinate their message.
"The serious disagreements and contradictions between the IMF and EU create obstacles to negotiations and high risks. While until recently the main argument of the institutions was that the Greek side did not submit complete proposals, it is now clear that proposals have been submitted and substantial concessions have been made towards an "honorable compromise" Greece says.
The statement goes on to say that the IMF won't compromise on labor deregulation and pension reforms, while the European Commission is insisting on fiscal targets being met.
German Finance Minister Wolfgang Schaeuble said ealrlier on Tuesday that the International Monetary Fund had warned recently that Greek's financial situation was worsening but denied that it was insisting on further debt relief.
Speaking to the foreign press association in Berlin, Schaeuble refuted reports that IMF official Poul Thomsen had told eurozone finance ministers at a recent meeting in Riga that Greece requires debt relief.
"The IMF of course did not make such a comment," Schaeuble said, noting however that Thomsen had been clear that Greek finances were deteriorating because of a pause in reforms linked to the election there.
The Greek government's non-paper is evidence that negotiations with creditors are far from a happy end. Analysts, however, point out that the Greek side blaming the institutions for the failure to achieve a breakthrough could mean political developments are about to unfold.