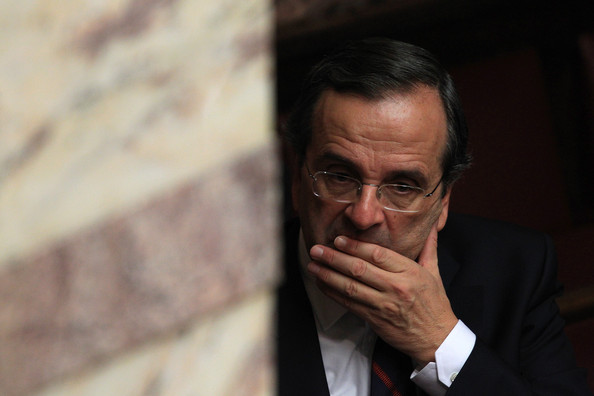 In a bid to mend a widening rift in his fragile government regarding the fate of a contentious anti-racism bill, Prime Minister Antonis Samaras is to meet with his coalition partners on Monday afternoon for talks that are expected to be heated amid reports that the smaller parties feel sidelined by conservative New Democracy.
The meeting, scheduled to begin at 6 p.m. at the Maximos Mansion, was called to resolve an internal dispute over a piece of legislation that is ostensibly aimed at imposing tougher penalties on racial hatred but is also intended to curb the growing influence of the ultra-right Golden Dawn.
Over the past week, ND officials have expressed concerns that the bill could impinge on freedom of expression, prompting angry reactions from the two smaller parties, PASOK and Democratic Left, who want the bill to go to Parliament without delay.