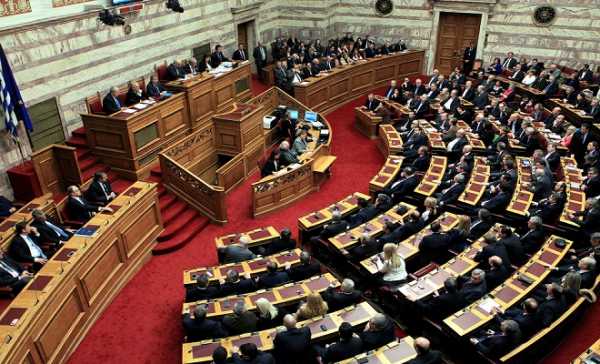 Athens, February 11, 2015/ Independent Balkan News Agency
By Spiros Sideris
Greek opposition parties reacted strongly to the announcements of the government, the disagreements of its ministers and its stance so far in the negotiation with the partners. Invitation to the ministers to coordinate, so as to not say different things, especially on the issues of investment, addressed the parliamentary representative of New Democracy, Kyriakos Mitsotakis, referring to the speech of the Minister of Productive Reconstruction, Environment and Energy and with a satirical tone blamed Panayiotis Lafazanis for excommunicating investors.
"I encourage you to name your ministry, ministry of re-nationalisation and excommunication of investors. The question is whether the government and Mr. Varoufakis agree with you, if these issues have been discussed in the cabinet and if you believe that in this way you will bring a solution to the huge problem of unemployment. You do not want neither investments nor investors", Mitsotakis said and urged the ministers to coordinate with each other.
The parliamentary representative of KKE Thanasis Pafilis stressed that the agreement (with that lenders) that begins to appear, is moving along the same path of capitalist development, the European one-way street that brought workers to hell, and invited the Greek people not to be complacent because they might rejoice for the fact that "the government that he made their life unbearable has left", but the policies remain.
"There come hard times because the Memorandum left, but the laws are here and all the factors that led the people to this situation. And the worst is that they are not challenged", Pafilis said.
Talking to the government benches he said: "With those who led the world to hell you are trying to solve problems".
On behalf of PASOK, parliamentary spokesman Yiannis Koutsoukos accused the government of a plan deficit in view of the critical negotiation, and a lack of plan for the post-memorandum era, while also questioned the determination of the new government to proceed with the great changes which were announced before the elections.
However, Koutsoukos said that his party will support the agreement for the good of the country.