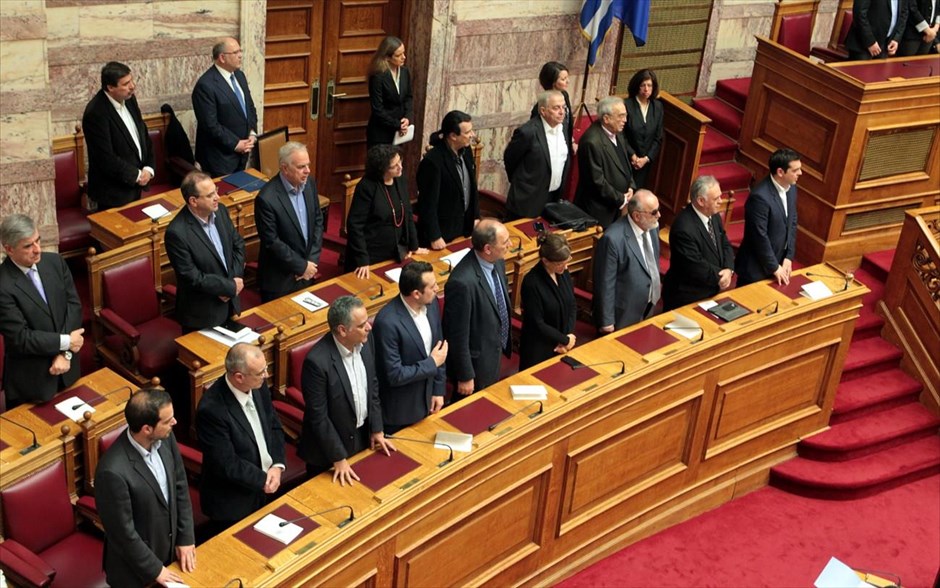 Greece, February 6, 2015/ Independent Balkan News Agency
By Spiros Sideris
Greek Prime minister Alexis Tsipras gave a detailed briefing, in relation to the visits the previous days in European countries, at the first meeting of the government council. According to his colleagues the situation can be described as positive both to Italy and Cyprus, as well as the meeting with Junker.
There was also an evaluation of the ECB yesterday's action. At the same time, a considerable debate was held on the policy statements in the coming days, with each minister referring to his portfolio.
With the inauguration of the new members of the Greek parliament began on Thursday the works of the new parliamentary term that resulted from the elections on January 25. On Friday will be elected the president of the House, with SYRIZA MP Zoe Konstantopoulou taking over.
The process of policy statements will begin on Sunday at 6 pm with the speech of Prime Minister Alexis Tsipras and will be concluded with the vote at midnight Tuesday.
In addition, it was agreed to hold a meeting of the government council probably Saturday.
Regarding the meeting Varoufakis – Schaeuble there was no discussion in the Governing Council, according to the same sources, but associates of Prime Minister stressed they keep the positives. They noted the sincere intention to find ways of understanding and stressed that the Greek government will continue the consultation.
Furthermore they expressed their optimism and said it was gratifying that the people are not worried in relation to the banks, while noting that the banking system is safe.