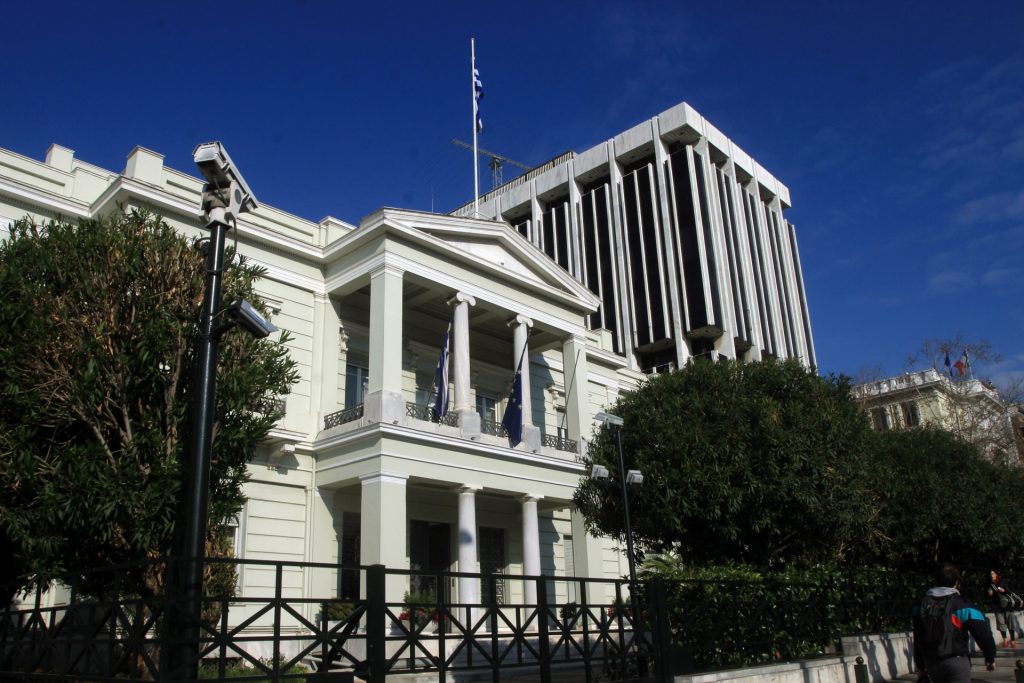 The Foreign Ministry has placed the institutional multi-bill "Modernization of Foreign Policy: Foreign Ministry Organization, National Security Council, World Council of Hellenes Abroad, and other provisions", in a public online consultation.
As noted, this bill includes the establishment of a National Security Council, an institution that is needed to develop a strategy in this critical area. The new institution, which has the character of an advisory body of the Prime Minister in terms of long-term planning and strategy, will complement the role of the Government Council for Foreign and Defense Affairs (KYSEA), which remains the main governmental body for taking regular decisions and adopting policies in the fields of foreign policy and defence.
At the same time, the Council of Hellenes Abroad is reorganized, with founding principles the self-organization of Greeks abroad.
Finally, after several months of in-house consultation within the Foreign Ministry, the Organization's new plan was announced, with many institutional innovations. These include, but are not limited to, the introduction for the first time of target-setting and its link with the evaluation, the alignment of its rules with the general provisions of insurance and civil law, except for the exceptions required by the special mission of the Ministry of Foreign Affairs, the establishment of the recruitment for the Foreign Ministry body from the National School of Public Administration, the broadening of rights, as those result from the Cohabitation Agreement, et al.
The bill will remain in consultation until Tuesday, 7 May 2019 at 09:00./ibna