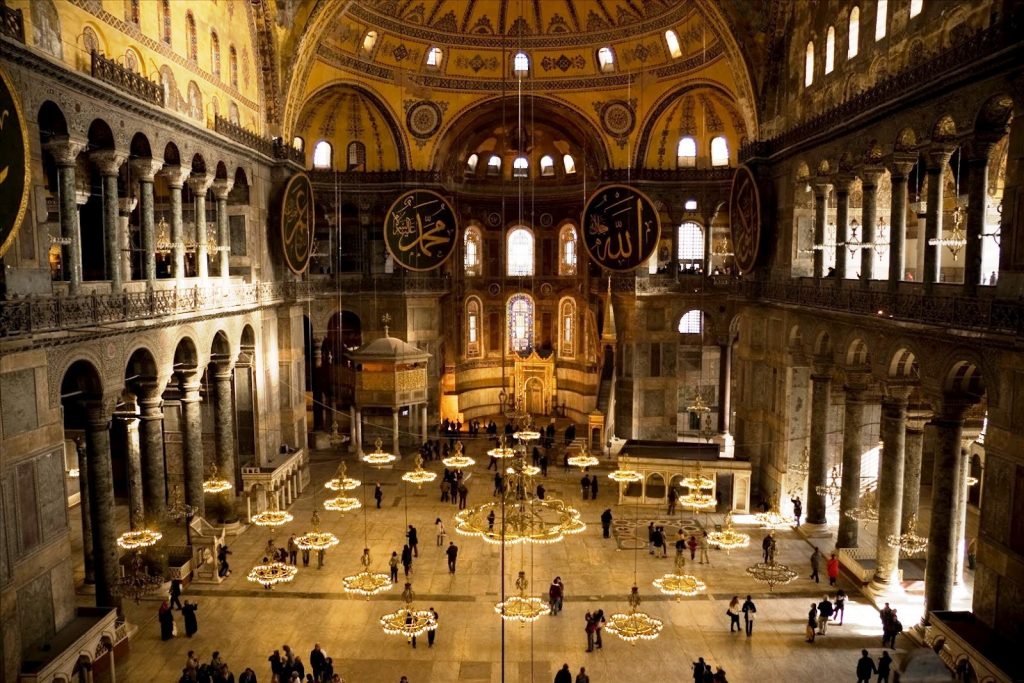 The Greek Ministry of Foreign Affairs reacted with a statement to the reading of the Qur'an inside the Museum of Hagia Sophia in Istanbul. The reading was broadcast live as part of the celebrations for the 567th anniversary of the fall of Constantinople, the capital of the Eastern Roman Empire, on 29 May 1453 by Muhammad the Conqueror.
The Greek Foreign Ministry states in its announcement:
"Today's reading of excerpts from the Qur'an inside Hagia Sophia, a universal monument protected by UNESCO as part of the World Cultural Heritage Site which has been operating as a museum since 1935, constitutes an unacceptable attempt to alter its monumental character and provoke a religious response on behalf of the Christian community.
This action offends the international community and once again exposes Turkey, which must respect both the Convention for the Protection of the World Cultural and Natural Heritage as well as UNESCO, of which it is a member.
We call once again on Turkey to respect its international obligations and to stop subordinating to internal exigencies its highly honorable role as the custodian of such an important monument as Hagia Sophia, which belongs to all mankind". /ibna