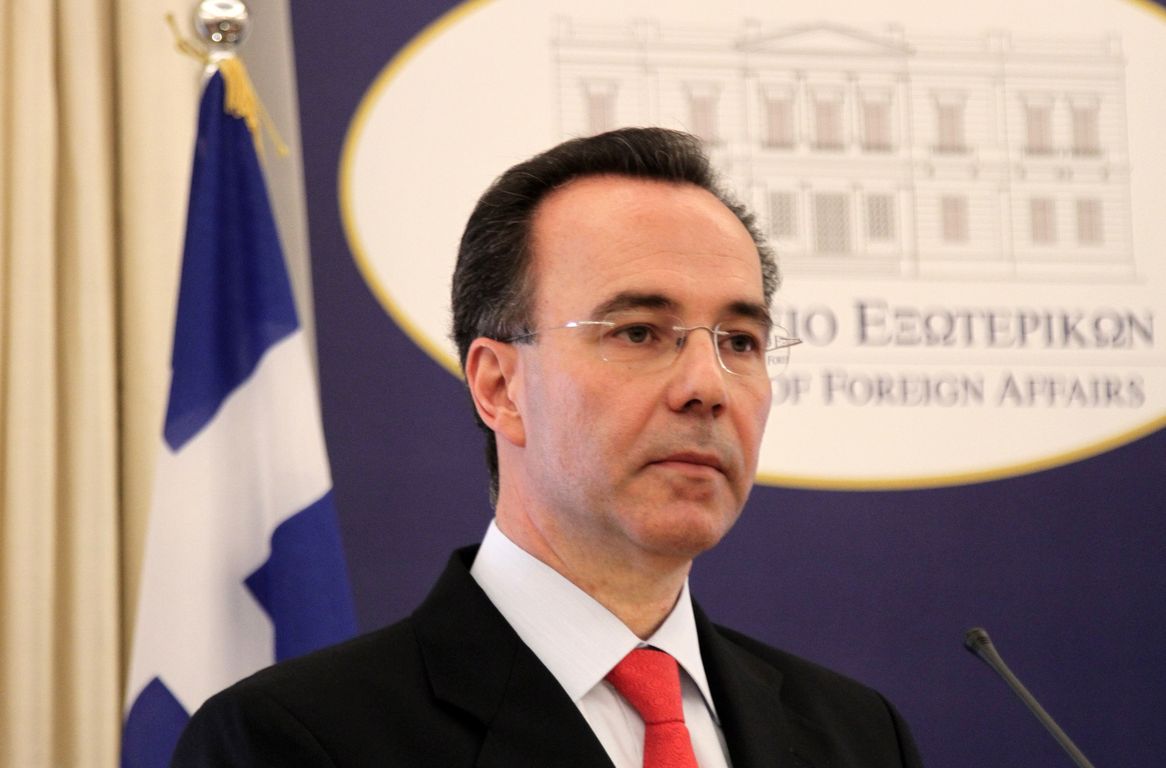 Athens, June 9, 2015/ Independent Balkan News Agency
By Spiros Sideris
"The actions of Mr. Milososki are representative example of how far can one go to have '15 minutes of publicity'. Let's leave him in his delusion", was the reply of the representative of the Greek Ministry of Foreign Affairs Konstantinos Koutras, to journalists' questions on the new photograph of the Deputy House Speaker of Skopje, Antonio Milososki, with a flag bearing the Sun of Vergina.
In photographs posted on his personal account on Facebook, Milososki along with a group of mountaineers, appear in Babuna waterfalls, at a mountains of Veles region (central part of FYROM), holding a flag with the Sun of Vergina, on a red background.
This is the second time the vice president of the FYR Macedonian House and former foreign minister made a similar action.
In September 2014, he had climbed to the highest peak of Olympus, Mytikas, together with climbers from his country and had been photographed with the sixteen Vergina Sun, causing the strong reaction of Athens. FYR Macedonia used the symbol with the sun of Vergina on the national flag of the country from 1991 to 1995, when it withdrew it with the Interim Agreement of 1995.
In Article 7, paragraph 2 of the Interim Agreement, it is stated that FYROM, with the entry into force of the Agreement will cease to use in any way the symbol with the sun of Vergina in all its forms, something which Skopje do not apply in practice.