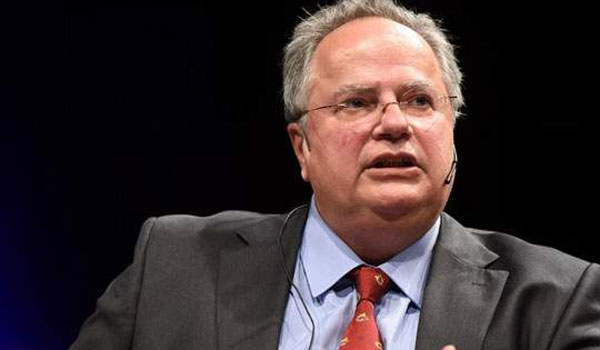 Greece has to deal with Turkey's unreasonable demands on Cyprus and other bilateral issues by employing the best minds as consultants and specialists, said the country's Foreign Minister Nicos Kotzias.
He was addressing a special parliamentary session on a law proposal regarding the organizational structure of the Foreign Ministry, and especially his intention to enhance various in-house diplomatic departments with people from the academic area, who will offer their specialised knowledge and proposals on various complicated national foreign affairs issues.
The Foreign Minister said that the Greek delegation was empowered in Geneva during the recent Conference on Cyprus with 6 university law professors. And to support his argument against MPs who suggested that the current diplomatic personnel within the Ministry is perfectly capable of offering specialized and trustworthy opinion, Kotzias said that things have become more complicated and that there are political issues which require long-term strategy and even more specialized knowledge.
«The current negotiations on the Cyprus problem have difficulties. Offensive tactics exercised by Turkey regarding our bilateral issues, her violation of International Law when referring to islands which belong to Greece, etc. With all this irrational behaviour is it not understandable that we should defend our country with the best minds around?".
According to Kotzias, the Scientific Committee he wishes to form, will consist of 7 academics, presided by Christos Rozakis, a Greek judge, and currently President of the Administrative Tribunal of the Council of Europe, former first vice-president of the European Court of Human Rights, and deputy Foreign Minister of Greece. He said that Rozakis has already accepted the position./IBNA
Source: Cyprus News Agency