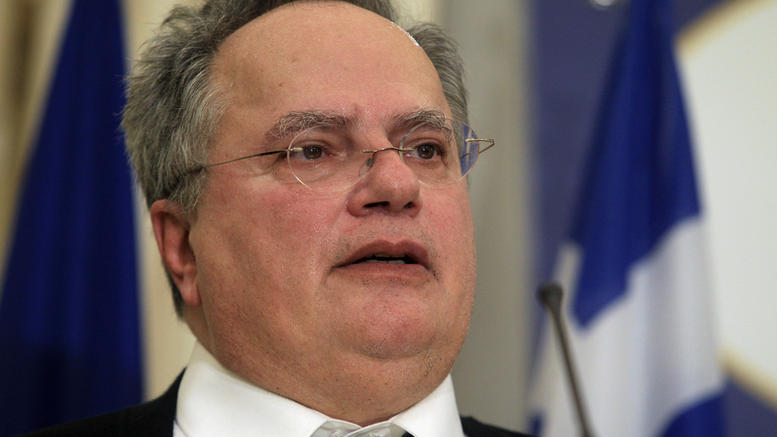 Greek Foreign Minister Nikos Kotzias will visit Riga and Tallinn from 6 to 8 September.
In Latvia, Mr Kotzias will hold an official visit where he will have contacts with the political and state leadership. According to IBNA, the Greek Foreign Minister will meet with his counterpart Edgars Rinkēvičs, Prime Minister Māris Kučinskis, and the deputy House president.
The talks between the two homologues will focus on the upgrading of bilateral relations between the two countries, on regional and international developments, on the course of Europe, on Brexit, and on the EU's common foreign and security policy.
From Riga, the Greek Minister will go to Tallinn, Estonia, to attend the informal meeting of EU Ministers of Foreign Affairs (Gymnich) on 7 – 8 September.
According to the schedule, on 7 September, during a joint working lunch, the ministers for Defence and Foreign Affairs will discuss the implementation of the defence package.
In  a separate meeting, the Foreign ministers will continue to look at issues such as the working methods of the European External Action Service, the Middle East peace process and the EU human rights policy. The ministers will also discuss about the prevention and countering of radicalization and violent extremism.
On the second day of the meeting, 8 September, the EU Foreign ministers will meet their counterparts from the candidate and Eastern Partnership countries./IBNA