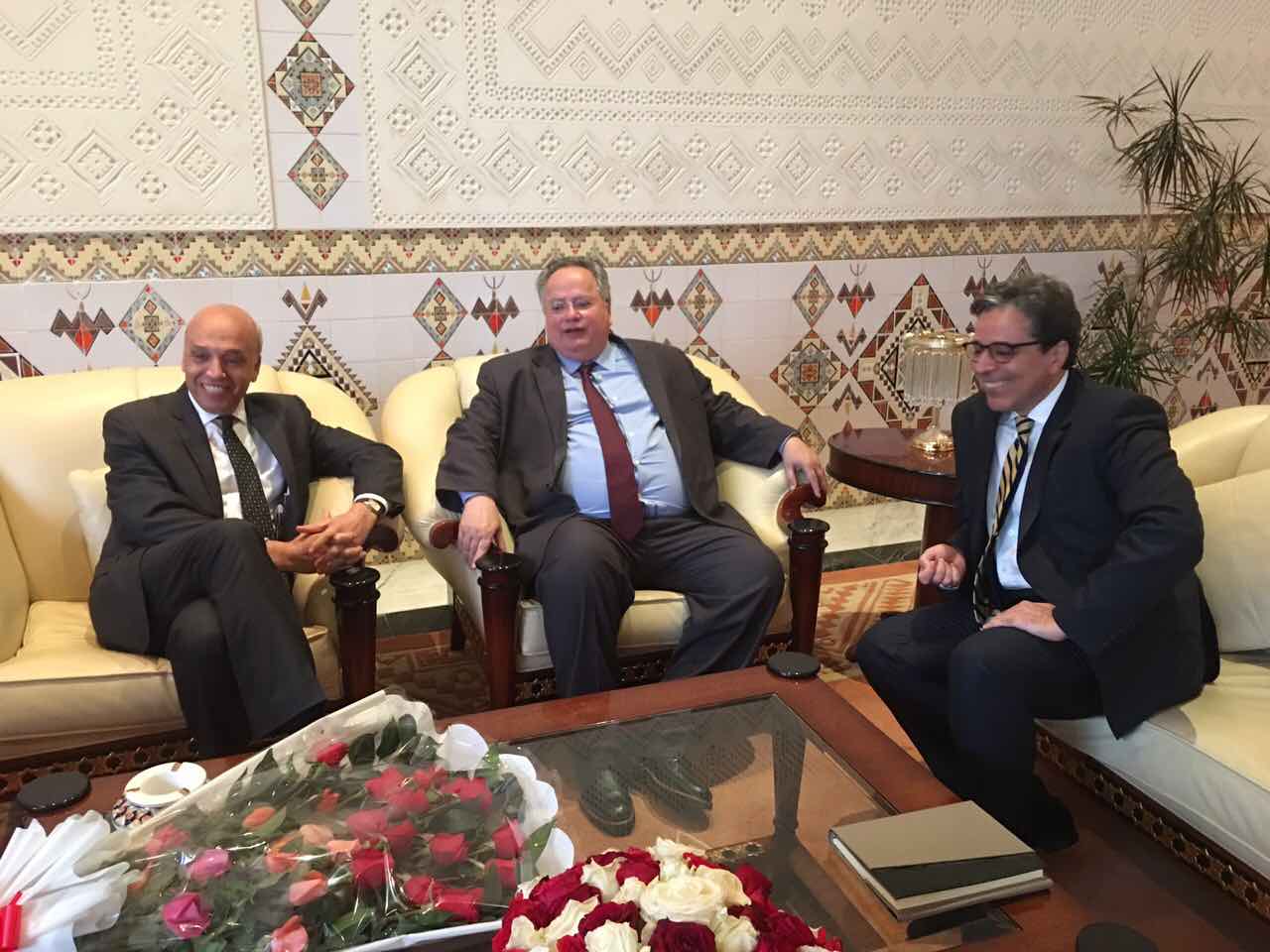 Greek Foreign Minister Nikos Kotzias is visiting the People's Republic of Algeria on Thursday 27 April.
The Foreign Minister will meet with Algerian Foreign Minister Ramtane Lamamra and with the President of the Senate Council, Abdelkader Bensalah.
Greece is one of the first countries to establish diplomatic relations with Algeria after its independence, while the Greek Embassy in Algiers is among those who did not abandon Algeria during the period which the country suffered from terrorism.
The political relations between Greece and Algeria have been steadily at an excellent level since the Algerian independence of 1962, and there is a clear political will for the two countries to further promote and extend these relations. Greece recognizes Algeria's stabilizing and constructive role in the Arab world and in North Africa, while firmly supporting the development of Algeria's relations with the European Union. Good relations also extend to the fields of economic and cultural cooperation and cooperation within International Organizations.
According to sources during Kotzias' meetings, information on regional and international developments, energy security, terrorism and security in the Mediterranean, immigration and refugee issues as well as economic cooperation issues between the two countries will be discussed./IBNA