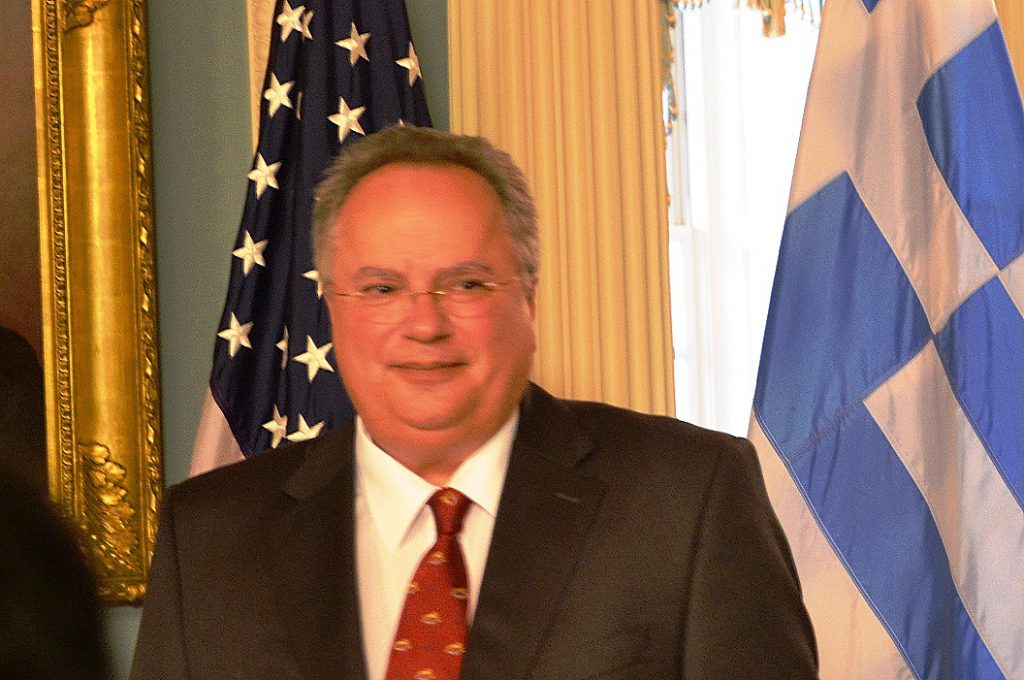 Greek Foreign Minister Nikos Kotzias, will be in Washington between 12 to 14 March, where he will meet with US Secretary of State Rex Tillerson, the Director of National Security H.R. McMaster, think tank representatives, influential government officials and expatriate organizations.
The Greek Foreign Minister's visit to the American capital, a few weeks after Donald Trump's take over, is of significant importance as he will have the opportunity to refer to Greece's role in the Southeastern Mediterranean and the Middle East and its contribution to regional stability as an ally and interlocutor on a number of issues, such as energy, the refugee crisis, the fight against terrorism and defence.
Greece's multidimensional and active foreign policy will be discussed with the new partners, which now formulate a new perspective for American foreign policy. Nikos Kotzias will also discuss Greek Government initiatives in the Balkans, in the Eastern Mediterranean and the Middle East .
During a difficult time for both the region and for Europe, Greece, finds itself in a political, economic and energy crossroads, promoting bilateral cooperation and multilateral formats with regional security, peace and the strengthening of cooperation as its aim.
Greece is the key point for global trade flows,  a gateway to Europe for global flows of trade and energy,  it remains a beacon of stability throughout the region despite the economic problems it faces due to the economic crisis of the last 7 years,and has taken on initiatives such as the Summit of the South, the Rhodes Conference on security in the East Mediterranean and the organisation of interfaith conferences; Greece firmly promotes regional cooperation and enhances the stability of the geopolitical environment.
Nikos Kotzias will brief his interlocutors on the key issues of Greek foreign policy, including relations with Turkey, the developments in the Cyprus issue, relations with the Balkan countries and the instability they present, the situation in the Middle East and North Africa as well as the Caucasus regions which he has repeatedly visited.
According to the Greek MFA program, he will meet with the US Secretary of State Rex Tillerson on March 13th (11.00 local time), National Security Advisor H.R. McMaster on March 14th at (16:00 local time) while during the two days he will also have meetings with MPs and Senators in Congress, with representatives of Diaspora organizations (AHI, AHEPA, national Coordinated Effort of Hellenes, Pan-Macedonian Association of America, HALC), and will also meet with the Bureau of the Jewish American organisation AIPAC.
Finally the Foreign Minister will meet with representatives of major think tanks in a round table meeting to be held at the CSIS (Center for Strategic International Studies)./IBNA