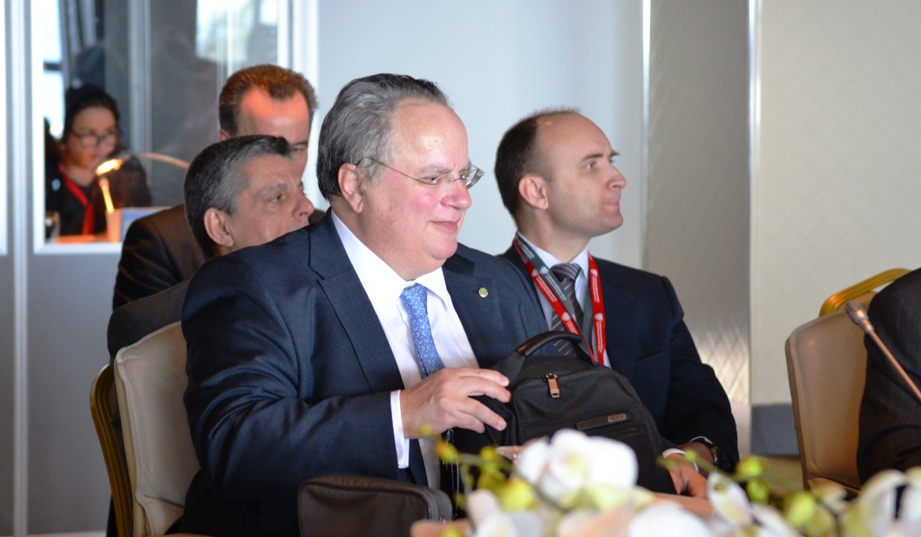 Warsaw, July 9, 2016/ Independent Balkan News Agency
By Spiros Sideris
In the framework of the NATO Summit, Foreign Minister Nikos Kotzias – who travelled to Warsaw directly from Beijing where he accompanied the Greek Prime Minister – is set to hold a series of bilateral meetings with counterparts.
The Greek Foreign Minister prepared the agenda of the Greek mission, led by Alexis Tsipras, at a critical period for the North Atlantic Alliance.
Nikos Koztias met on Friday 8 July with Canadian Foreign Minister, Mr. Stéphane Dion. During the meeting, held in a constructive atmosphere, they discussed the state of bilateral relations, ways to further strengthen political cooperation between the two countries and agreed to hold political consultations between the two Foreign Ministries.
Finally, the two ministers exchanged views on international and regional issues affecting the global security environment, while Mr. Kotzias extended an invitation to his Canadian counterpart to visit Greece.
On Saturday, July 9, Nikos Kotzias has scheduled bilateral meetings with the Foreign Ministers of Estonia, Mrs. Marina Kaljurand, FYROM, Mr. Nikola Poposki, Turkey, Mr. Mevlüt Çavuşoğlu and Albania, Mr. Ditmir Bushati.
Estonia, along with Lithuania, Belarus and Poland are the countries where multinational military units of NATO will be deployed and Nikos Kotzias's meeting with his counterpart will be very interesting, as both bilateral relations and matters relating to NATO policy will be discussed, along with the result of the referendum in Britain and issues concerning the EU.
With Nikola Poposki, he will discuss the course of the MoU's, political developments in FYROM, the refugee issue and the landscape of the EU after Brexit.
The Nikos Kotzias will hold with Mevlüt Çavuşoğlu will also be interesting. The agenda of their discussion includes bilateral relations, the tension between the two countries through violations of airspace and the, provocative for Greece, use of Aghia Sophia, terrorism, refugees and the impending visit of the Turkish Foreign Minister to Crete following an invitation by his Greek counterpart.
Finally, with Albanian Foreign Minister Ditmir Bushati, the Greek Foreign Minister, will discuss the latest developments at bilateral level, the events that unfolded last week when the Greek minority was abused and the continuing challenges individually, by a small number of Albanians against Greece.