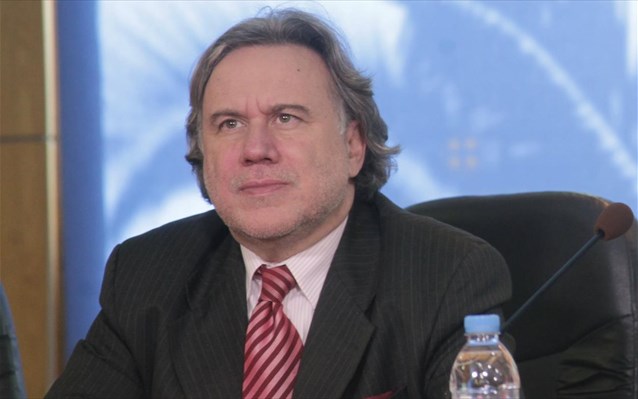 Greek Foreign Minister Giorgos Katrougalos has traveled to Cyprus on Monday evening, on his first official visit to the Republic of Cyprus as Head of Greek Diplomacy.
According to the schedule, the Greek Foreign Ministry will go to the Imprisoned Graves in the morning to tour and lodge a wreath, and then be admitted by the President of the Republic of Cyprus, Nicos Anastasiades, at the Presidential Palace.
Giorgos Katrougalos will then meet with his Cypriot counterpart Nikos Christodoulides at the Foreign Ministry. Talks will revolve around both the Cyprus issue and the latest developments, as well as the coordination of the two sides for the forthcoming visit of the Greek Foreign Ministry to Turkey and its meeting with Turkish Foreign Minister Mevlut Cavusoglu on March 21.
In addition, they will discuss the regional co-operation that the two countries have developed in the wider East Mediterranean region, focusing on the Cyprus Greece Israel Tripartite Summit, which will be held on 20 March in Jerusalem, in the presence of US Secretary of State Mike Pompeo. Issues of European and bilateral interest will also be discussed. At the end of the meeting statements will be made to journalists.
The Greek Foreign Ministry's schedule will continue with meetings in the House of Representatives with House Speaker Dimitris Syllouris, at the Archbishopric with the Archbishop of Cyprus, Chrysostomos II. Finally, he will visit Makedonitissa's Tomb where he will lay a wreath at the monument of the fallen during the Turkish invasion./ibna