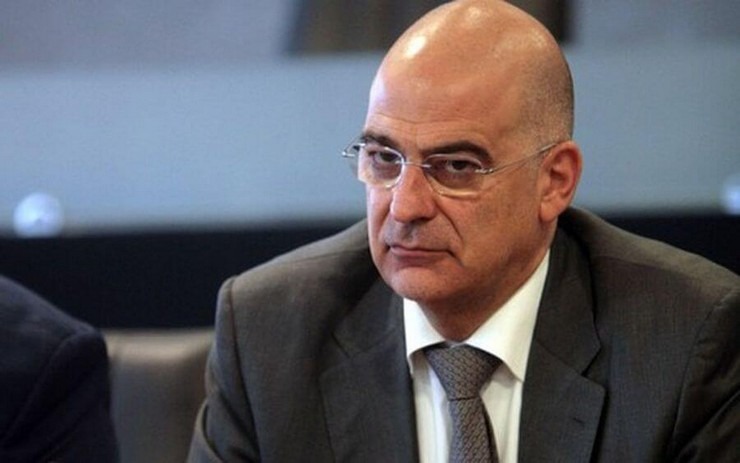 A particularly constructive meeting was held today in New York, as the UN General Assembly has kicked off, between Foreign Minister Nikos Dendias and his Indonesian counterpart Retno L.P. Marsudi.
The two Ministers signed economic co-operation agreements and political consultations between Greece and Indonesia, with particular emphasis given on promoting bilateral co-operation in a number of areas. In particular, the agreements signed pave the way for enhanced bilateral trade and investments, closer cooperation when it comes to strengthening SMEs, improved infrastructure and transport, as well as enhanced cooperation in areas such as industry, research and technology, health services, shipping, energy, agriculture, tourism, education and environmental protection.
This constitutes a significant economic and commercial opening for Greece in one of the fastest-growing economies across Southeast Asia, with significant momentum for developing a favorable investment climate, as well as for enhancing contacts and exchanges between the two countries' economic operators. In this context, such agreements promote not only the exchange of economic and commercial information, but also actions to push forward trade and business initiatives and activities such as exhibitions, symposia and more.
The culmination of this important effort on behalf of the Greek Ministry of Foreign Affairs to promote the extroversion of the Greek economy is the creation of a Greek-Indonesian Joint Committee on Economic Cooperation, which will ensure the implementation of the agreed.
The foreign minister also met with his Georgian and Andorran counterparts, focusing on Greece's nomination for a non-permanent member of the UN Security Council for 2025-26, on bilateral relations and relations between the two countries and the EU. According to diplomatic sources, in addition to seeking support for the Greek candidacy, the main topics of discussion included strengthening economic relations, as well as our country's readiness to support and consult the effort to further ameliorate the relations between these two countries and the EU.
In particular, during his meeting with the Georgian Foreign Minister, N. Dendias reiterated our country's firm position of endorsing Georgia's territorial integrity.
The Foreign Minister, who is accompanying Prime Minister K. Mitsotakis in the operations of the General Assembly, will meet with Cypriot Foreign Minister Nikos Christodoulides, while shortly afterwards he will attend the Prime Minister's speech at the UN Summit. In the afternoon, he will be present at the meeting of the EU Foreign Ministers. /ibna