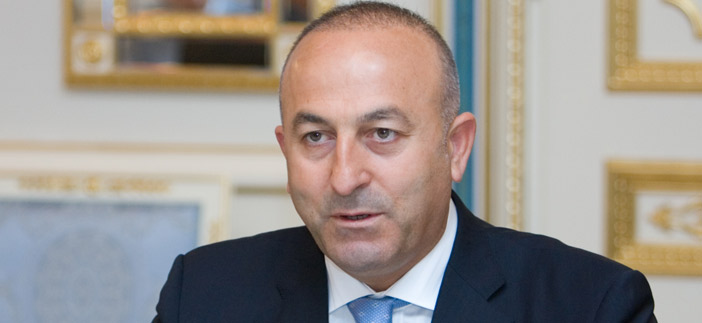 By Manolis Kostidis – Ankara
Turkish Foreign Minister Mevlut Çavuşoglu made an important revelation saying that the Prime Minister of Greece Antonis Samaras spoke on the phone with his Turkish counterpart Ahmet Davutoglu and that the Greek Foreign Minister Evangelos Venizelos will visit Ankara in 3 weeks!
"We try to improve our relations with Greece. At the end of the month Mr. Venizelos  will visit our country in Ankara. The technocrats continue our talks on the Aegean Sea and the continental shelf. At the same time, we are talking with Greece to avoid increasing the tensions in Eastern Mediterranean. Cyprus is affecting the relations between Turkey and Greece", Cavusoglu said.
He also stressed that both the Turkish Cypriots and Greek Cypriots have a right to the natural resources of Cyprus. "Because of the measures we have taken for the extraction of oil and natural gas Mr. Anastasiades left the negotiation table. We do everything we can for peace", the Turkish FM claimed.
The mission of the turkish research vessel Barbaros in an area claimed by the Republic  of Cyprus for its surveys had caused the strong reaction of Cyprus, with the country's president Nikos Anastasiades withdrawing from the negotiations for the resolution of the Cyprus issue. Athens had chracterised the turkish stance as "provocation".