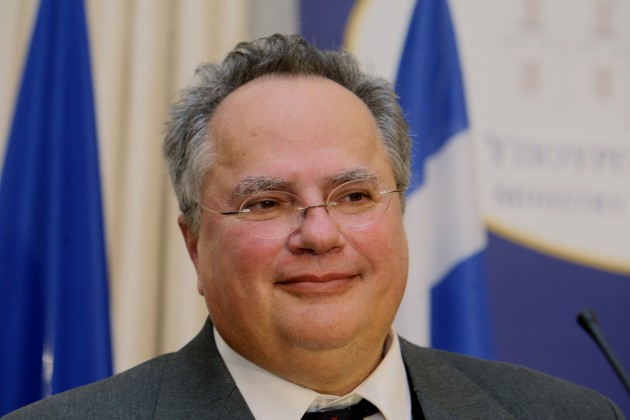 Ankara, May 15, 2015/ Independent Balkan News Agency
By Manolis Kostidis
Foreign Minister of Greece Nikos Kotzias gave an interview to the newspaper Hurriyet, arguing that "God threw good dice, sixes, and so Greece and Turkey are neighbors and now the two countries should take advantage of this fact, that is the good roll of God"!
Nikos Kotzias argued that the two countries should not remain captive of their history.
"We have common interests, but there are issues that divide us, in the issues, however, in which we have common interests we have to work together".
The Greek foreign minister spoke of his trip to Turkey this week and referred to the efforts to take joint measures to improve security in the Aegean.
The Foreign Minister also made a reference to the Cyprus problem, stressing that "there is a good chance this generation could come up with a good deal, but if we do not succeed now, in the future it will be even harder to reach another agreement. The Turkish Cypriots had difficult years in the period 1963-1964, due to the behavior of the other part of the population in Cyprus.
What we have to do is to enable Turkish Cypriots to achieve the maximum rights they ask…
In every society there are communities, minorities… The most important thing is that the Turkish Cypriots feel, believe and live with the thought that Cyprus is their own home, their own island", Nikos Kotzias stressed.