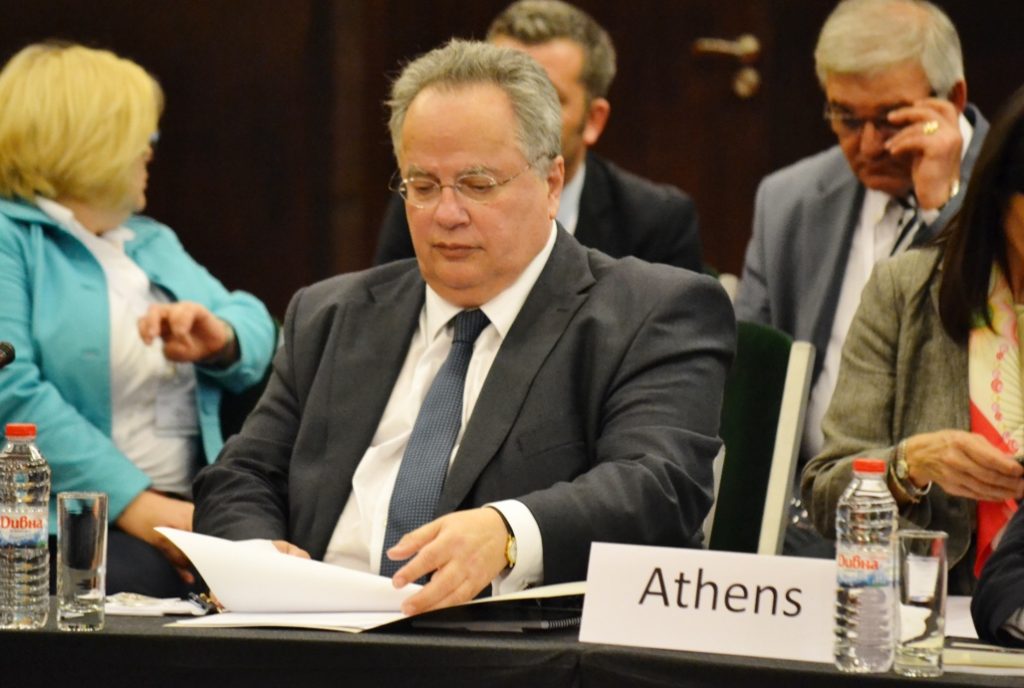 Athens, July 21, 2016/Independent Balkan News Agency
By Spiros Sideris
Following a number of conferences on the outcome of the British referendum, Foreign Minister Nikos Kotzias decided to establish both a Special Coordination Interministerial Commission, and a working group to study the impact of the Brexit.
The unpaid working group operating within and under the coordination of the Scientific Centre of Analysis and Planning of the Foreign Ministry, with the participation of employees of the ministry and university professors, held yesterday its first meeting at the Foreign Ministry.
During the meeting there was exchange and recording of views on the impact of the British referendum, was examined the national landscape formed in Europe and was given priority to the preparation of the Foreign Ministry in view of the forthcoming meeting of the Special Coordinating Inter-Ministerial Committee, which will consider the positions of Greece and the potential impact of the Brexit to the greek economy.
The unpaid Special Coordination Interministerial Committee will act at the level of general secretaries, chaired by the Foreign Ministry, with the participation of the ministries: a) Interior and Administrative Reconstruction, b) Economy, Development and Tourism, c) Labour, Social Security and Welfare, d) Finance, Marine and Island Policy, the Economic Office of the Prime Minister and the Office of the Deputy Prime Minister.
In the Commission will also participate, as appropriate, representatives of institutions, organizations and authorities in the public or private sector, as well as expert scholars and scientists.