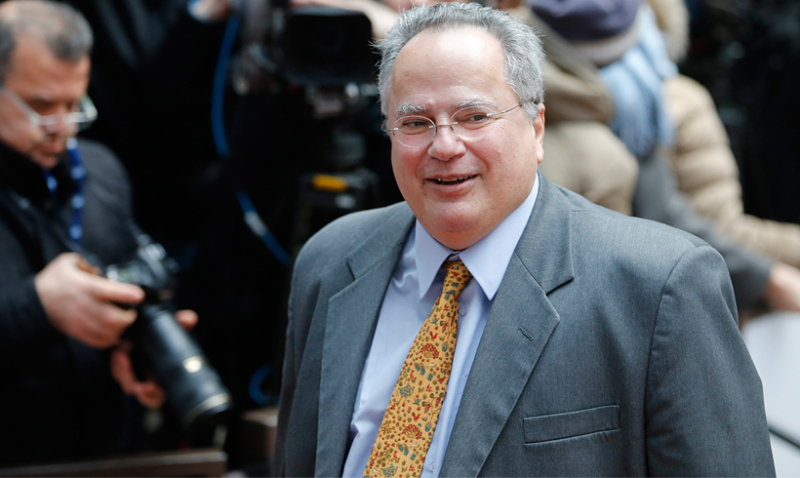 Athens, March 24, 2015/ Independent Balkan News Agency
By Spiros Sideris
A joint committee of Greek and German specialists that will "seek a common denominator" in the issue of reparations and the occupation loan was proposed by the Greek Foreign Minister Nikos Kotzias in an interview on Sunday to the German newspaper Sueddeutsche Zeitung.
Athens is claiming compensation for losses suffered by the German occupation during World War II.
"Athens wants an agreement on the question of damages… We have to find a common denominator", Kotzias stressed in Sueddeutsche Zeitung, adding that what he seeks is more of a political solution rather than a legal issue and that such a committee of Greek German experts will help in this direction. Something that was not accepted by the German Foreign Minister, as was leaked by the German side.
Kotzias met Sunday, March 22 in Berlin with his German counterpart Frank-Walter Steinmeier, with whom he discussed the whole range of Greek-German relations, the crisis in Ukraine, the situation in the Western Balkans and the energy developments in the region.
Greek Prime Minister Alexis Tsipras raised the issue of reparations to German Chancellor Angela Merkel. The Greek Prime Minister at a joint press conference of the two leaders stressed that the issue of reparations is not an economic issue but primarily moral, the toll paid by the Greek people during the German occupation in the Second World War.
On Thursday, the Greek Deputy Defence Minister Kostas Ysixos during his visit to Moscow, told the news agency Sputnik that he made an official request to the Russian authorities to give to Athens any documents of the Russian archives on the German occupation of Greece, which could help in the effort of Athens to claim reparations.